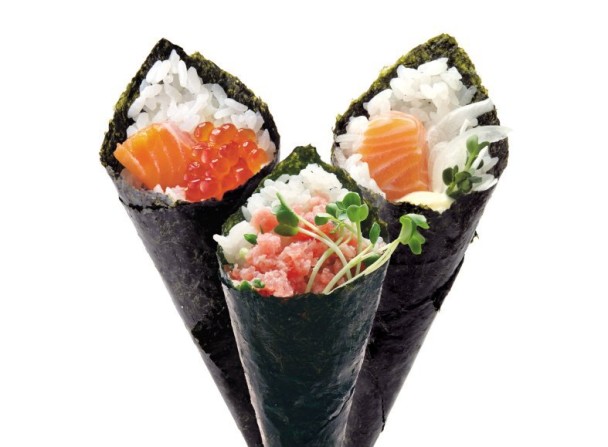 Makis Place (Website), a new casual sushi shop in Winter Park [Gmap] is introducing Orlando diners to temakis, or basically "sushi cones."
Temaki are also known as hand rolls and are a blend of sushi and modern to-go convenience food with fresh vegetables and fish rolled with sticky rice and Nori seaweed. Makis Place also serves traditional sushi rolls, sashimi, sushi salads and rice bowls.
Makis is located on the southern edge of Park Avenue and is open 11 a.m.-10 p.m. Monday to Thursday, 11 a.m.-midnight Friday and Saturday, 11 a.m.-1o p.m. sunday.