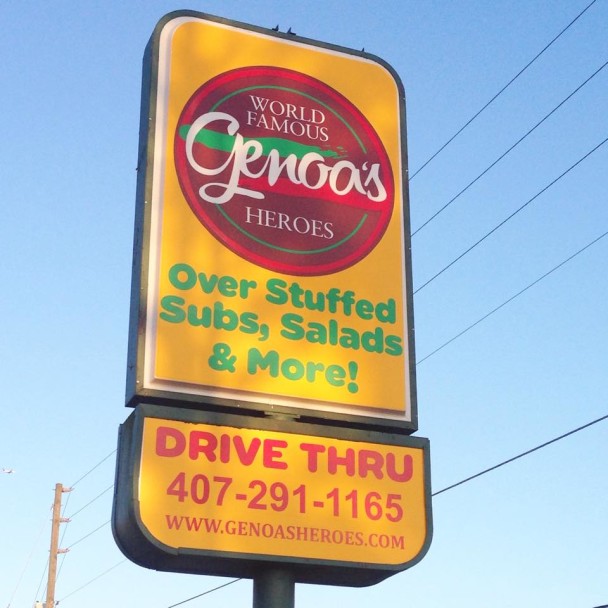 Genoa's Heroes (Facebook) opened in North Orlando [GMap] last week.
Heroes are large sandwiches, like a sub, that mainly consist of a small loaf of bread or a long roll, filled with meat, cheese, lettuce and tomatoes. They're often associated with New York and New Jersey.
Their Facebook page says they're "still figuring out [their] hours of operation" but in general they will be open between 10 a.m. and 8 p.m.