Here's a look at some of the events taking place this weekend.
Visit the complete events calendar by clicking on "Events" in our main menu.
Friday, Aug. 7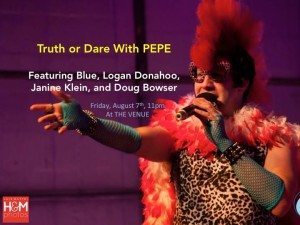 A Fringe favorite for years, Pepe returns to the stage with his flamboyant and wildly inappropriate ways, mixing the talk-show format of E!'s "Chelsea Lately" with a late-night, alcohol-fueled party. Did we mention the price of admission includes 2 Jell-o shots?" – Orlando Sentinel TRUTH OR DARE WITH PEPE returns to The Venue (511 Virginia Drive, Orlando, FL. 32803) on FRIDAY, August 7th, at 11pm. Featuring special guests Blue Starr, Logan Donahoo, Janine Klein, and Doug Bowser, with FREE Jello…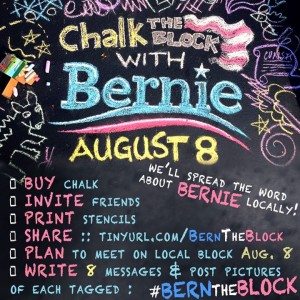 On August 8th, 2015, we take to the streets — chalk in hand — to tell the world who want to occupy The White House in 2016. We will be writing 8 things about Bernie Sanders. 8 messages on the 8th day of the 8th month Chalk his logo, his website url, the subreddit /r/SandersforPresident, a specific Facebook page, an issue he supports, etc. It can be funny or serious, just make it be something! Tag your images and videos…
Sunday, August 9th we're going to have another Sunday Funday. This time on the beach!! We'll meet in Cocoa Beach (exact location TBD) for some Beard Club hangin and beer drinkin. More info coming soon, but mark your calendars because this is going to be a really fun day.
Saturday, Aug. 8
Sunday, Aug. 9