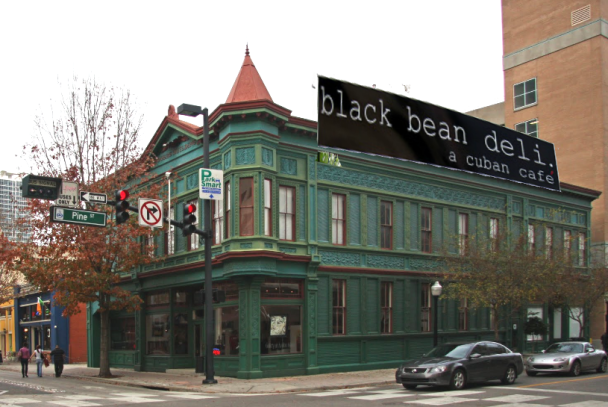 The popular Cuban deli (Website), with locations in Winter Park, downtown Orlando and Mills 50, will be hosting a pop-up cafe in the Gallery at Avalon Island [GMap] in September.
For four days the deli will operate out of the defunct cafe side of the downtown art gallery as part of the Art in Odd Places festival. The AiOP staff informed Bungalower earlier in the month that menu would be fairly basic as there are no real cooking facilities in the gallery.
Local arts advocates and downtown lovers have been itching for something to go into that side of the gallery for years, but according to gallery insiders, the current owner would rather keep it vacant and focus on keeping the historic building in good, healthy shape, than bring in a vendor who could possibly harm it (following an incident with the upstairs theater a number of years ago).
Art in Odd Places is a public visual and performance art festival that will take place from September 17-20 on Magnolia Avenue, in downtown Orlando. AiOP is part of an international annual festival featuring performances, interventions, visual installations and more in public spaces.
This year is the first time the event has been hosted in Orlando and will feature 50 works of art by artists from around the world.
For more information on Art in Odd Places, click HERE.