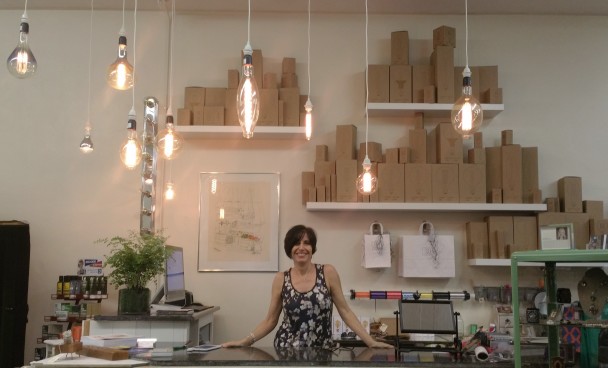 The latest concept by Gallery on the Edge owners, Jim and Sylvia Lakey, has just opened its doors at 2308 Edgewater Drive [GMap].
The shop will house a number of different vendors, including custom lighting by Simply Edison, Needle's Eye, home decor by SummerHaus, Annabelle Hart, Pistil, Chatham Blu, Details, Rhonda Frizzell, White Lyon Designs, Revivify, and Blue Betty vintage couture.
The shop had their grand opening on Saturday, August 29.