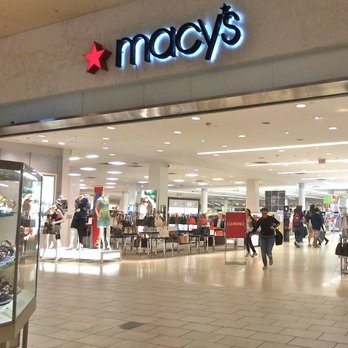 Macy's released information yesterday that they will be closing 35-40 locations across the country.
We contacted them to see what that meant for the three Orlando locations (Orlando Fashion Square, Mall at Millenia, Florida Mall) but were told that the locations will be announced "at a later date."
We've attached their statement below:
"Physical stores remain absolutely vital to our omnichannel strategy, which provides local touchpoints and tailored merchandise assortments for shoppers in nearly every major market," said Terry J. Lundgren, Macy's, Inc. chairman and chief executive officer. "As new shopping centers are opened, however, many customers change their shopping habits and often the sales volume of a store gets divided among the new and nearby, existing centers. Each year, we prune some stores that are our weakest performers so that we can concentrate our resources on the best locations and maintain a strong physical presence. At the same time, we open a small number of new stores to fill gaps in our market coverage or where we have outstanding real estate opportunities.
"Macy's is already one of the largest and fastest-growing digital platforms in the country. Our fast-growing digital offering, including robust apps and mobile-enhanced websites, integrate with our stores to provide an unparalleled omnichannel shopping experience for customers wherever, whenever and however they prefer to shop. As a result, we are able to attract new customers and grow sales profitably," Lundgren said.
"Macy's stores today are places to shop, relax and be entertained – much like they have for generations. Moreover, all Macy's stores today can fulfill merchandise orders direct to consumers' homes, serve as convenient locations for customer pick up of merchandise bought online, and are the origination point for same-day delivery in 17 local markets," Lundgren added. "While making the decision to close stores is difficult, we know it is necessary for us to remain competitive as customer shopping patterns continue to change."
The locations of the 35 to 40 stores to be closed in early 2016 will be announced at a later date, once the company completes a careful analysis now under way and makes final decisions. Together, the stores' annual sales volume, net of sales expected to be retained in nearby stores and online, is expected to be roughly $300 million.
Macy's, Inc. today operates 770 Macy's stores. Over the past five years (2010 through 2015 to date), 52 Macy's stores have been closed and 12 new Macy's stores have been opened. In addition, six new Macy's Backstage offprice locations are opening in fall 2015.
The company will communicate its store closing decisions directly with the associates in those locations prior to a public announcement. Macy's is committed to treating associates affected by store closings with respect and openness. Associates displaced by store closings may be offered positions in nearby stores where possible. Eligible full-time and part-time associates who are laid off due to the store closing will be offered severance benefits.
Macy's, Inc., with corporate offices in Cincinnati and New York, is one of the nation's premier retailers, with fiscal 2014 sales of $28.105 billion. The company operates about 885 stores in 45 states, theDistrict of Columbia, Guam and Puerto Rico under the names of Macy's, Bloomingdale's, Bloomingdale's Outlet and Bluemercury, as well as the macys.com, bloomingdales.com and bluemercury.com websites. Bloomingdale's in Dubai is operated by Al Tayer Group LLCunder a license agreement.
All statements in this press release that are not statements of historical fact are forward-looking statements within the meaning of the Private Securities Litigation Reform Act of 1995. Such statements are based upon the current beliefs and expectations of Macy's management and are subject to significant risks and uncertainties. Actual results could differ materially from those expressed in or implied by the forward-looking statements contained in this release because of a variety of factors, including conditions to, or changes in the timing of, proposed transactions, prevailing interest rates and non-recurring charges, competitive pressures from specialty stores, general merchandise stores, off-price and discount stores, manufacturers' outlets, the Internet, mail-order catalogs and television shopping and general consumer spending levels, including the impact of the availability and level of consumer debt, the effect of weather and other factors identified in documents filed by the company with the Securities and Exchange Commission.
(NOTE: Additional information on Macy's, Inc., including past news releases, is available at www.macysinc.com/pressroom)."