The City of Winter Park and the Public Art Advisory Board will be hosting this year's iteration of Art on the Green, starting November 1, through March 1, 2016.
This year's exhibit will feature the work of seven Miami-based artists; Lydia Azout, Maria Cristina Carbonell, Robert Chambers, Edouard Duval Carrie, Emmett Moore, Cristina Lei Rodriguez and Frances Trombly.
Art on the Green is organized by guest curator Suzanne Delehanty, principal of Suzanne Delehanty LLC, and founding director of the Miami Art Museum, now known as Pérez Art Museum Miami.
"Gardian Solar V" by Lydia Azout
"Ballship Raytyne" by Robert Chambers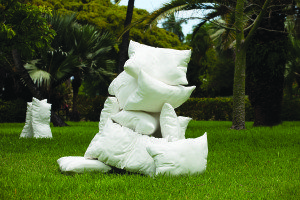 "Guardian Solar" by Maria Cristina Carbonell
"Points of Pine" by Emmett Moore
"La Porte d'Haiti" by Edouard Duval-Carrie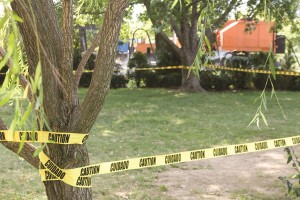 "Caution" by Frances Trombly