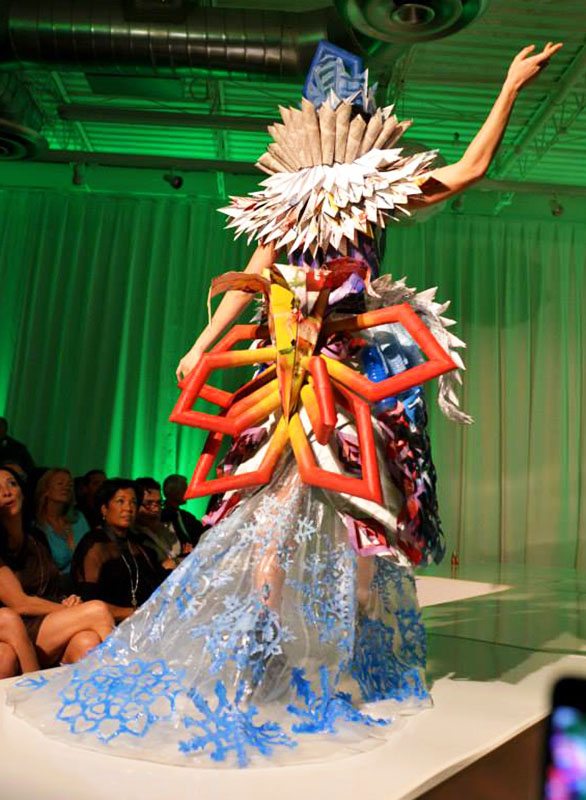 Keep Orlando Beautiful is looking for a part-time assistant event planner/fundraiser to help with their upcoming Trash 2 Trends event.
Trash 2 Trends is in its third year of celebrating recycled fashion as part of its mission to enhance Orlando's environment through litter prevention, waste reduction, and recycling and beautification efforts.  This event is their largest fundraiser of the year and features curated designers who create wearable works of art created from recycled materials. .
The paid temporary intern position pays $10-$12 per hour, based on experience. Hours per week will vary between 10-20 and possibly more the week of the event.
Keep Orlando Beautiful, Inc (KOB) is a nonprofit 501c3 program administered by the City of Orlando's Public Works Department.
Qualifications
Recent graduate or current student with focus area and experience in event planning and/or fundraising.
Excellent communication skills is required along with attention to detail and time management.
 Knowledge of office equipment such as telephones, fax machines, copiers, computers and printers.
Must have a personal computer with Internet access that contains the following software programs: Windows, Microsoft Word, Excel, and Power Point and must have skills with each.
Ability to manage time appropriately, multi-task and work under pressure and a variety of hours including evenings and weekends as needed.
Ability to communicate effectively with a diverse population.
Ability to work independently and be a self-starter. Duties and Responsibilities
Assist KOB Coordinator as needed with all aspects of the event and performs all other duties as required.
Manage online ticket sales and ticketing site.
Assist with details of the event; goody bag donations, entertainment, décor, designer awards/trophies.
Assist with managing and training volunteers for the event.
Promote event through social media and all other outlets in addition to what has been done previously (help increase exposure-there are set goals for this and other tasks).
Attend other events to promote the fashion show and sell tickets.
Must be available all day Friday February 5th and Saturday February 6 th (event prep and day of event).
Send your application and resume [email protected] or 1010 Woods Ave Orlando, FL 32805. Projected start date is the week of October 5, 2015 and ending the week of February 8, 2016.