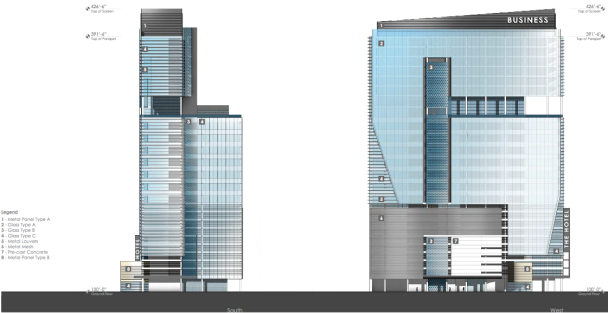 It appears that the plans for Tremont's high rise on Church Street have been greenlit and the project is moving forward. An Engineering permit was issued on Tuesday, October 6 and the first building permit was applied for on October 2.
Tremont Realty Capital has submitted plans for a 25-story building to be built adjacent to Church Street Station's Orchid Garden, on the site of a current parking lot at the intersection of Garland and South [GMap].
The building plans include a hotel with 180 rooms and a 586-space parking garage. The plans also include a possible addition for a SunRail platform.