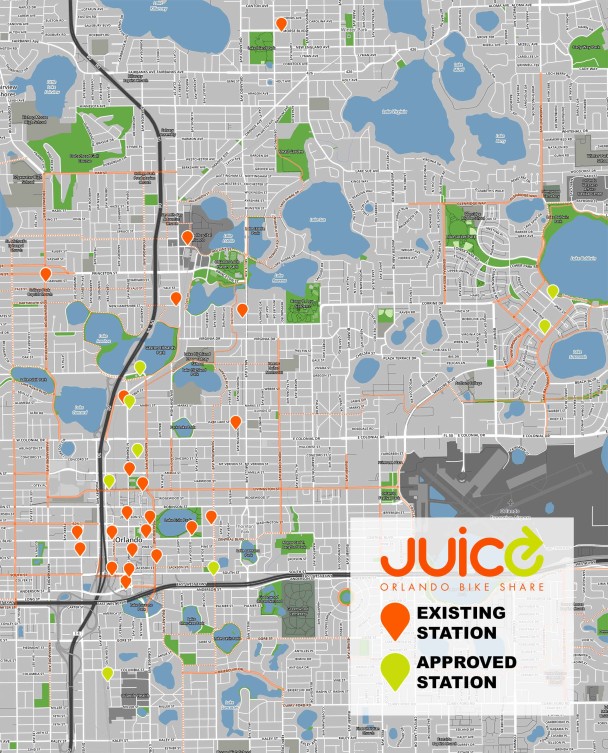 Juice Bike Share (Website), Orlando's bike share program has announced that they will be adding eight new stations to their fleet, expanding their reach further into neighborhoods outside of the downtown.
City Council approved the new stations on Monday, which means the program now has 28 stations in their network.
The stations are expected to be available for use in December of this year.