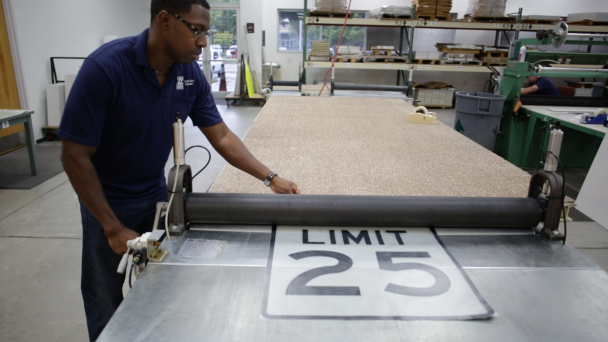 Did you know that Orange County makes its own road signs? The Orange County Sign Shop can make anywhere between 14,000 and 15,000 road signs per year.
By making the signs in-house, the County can shave about 50 and 60 percent off of the retail price.
The shop was established in 1977. All of the signs are made digitally and take about 30 minutes each to make. The designs are printed onto transfer paper and then rolled onto the vinyl lettering and then attached to a piece of aluminum, called a blade. The signs have a reflective film that makes them easier to read in the dark.
Signs have a life expectancy of seven to ten years.