Here's a look at some of the events taking place this weekend.
Visit the complete events calendar by clicking on "Events" in our main menu.
If you'd like to have your event added to our calendar, simply send a link to your Facebook event page to [email protected], it's that easy.
Friday, October 16
Come out and celebrate the 1st annual Oktober Fest in Winter Garden and enjoy our line up of German Style Craft Beers. We'll have an extended Beer Garden, Food Vendors, Arts, Crafts & Entertainment for all.
100 Years of Hannibal Square: Historic and Contemporary Photographs of West Winter Park features acclaimed images from the Crealdé School of Art's Hannibal Square Heritage Center. Please RSVP to (407) 836-6751.
Orlando City SC plays host to NYCFC in their final regular season home match of 2015.
We are premiering the short documentary film "Beyond Boundaries," produced and directed by Rajesh Durbal, in Central Park. Rajesh is a local triathlete, motivational speaker and author who also just so happens to be a triple amputee. "Beyond Boundaries" is the story of Rajesh leading a dozen other amputees on a hike up Mount Kilmanjaro, the tallest mountain in Africa. To keep with the theme of living life beyond boundaries, we will be supporting "Lyndsey's TLC Foundation" by raffling off…
Saturday, October 17
Come out and enjoy the Steampunk Industrial how at Renningers Mount Dora Flea Market and Antique Center!
There are a handful of incredible museums to get lost in throughout Central Florida. On Saturday, October 17th, we'll be stopping by two that focus on American Art. Check out the information below to find out where we're going, where to meet up, and how to get tickets! + The Mennello Museum of American Art If you've ever been down the Orlando Urban Bike Trail, you might have found yourself at the Mennello! It was founded in 1998 by the…
Visiting from South Carolina, watercolor artist, author and teacher Mary Whyte leads guests on tours through her new exhibition, "Mary Whyte: A Portrait of Us." Tours start at 11 am and 3:30 p.m., and are included with admission and free to MMAA members. http://www.marywhyte.com Pictured: Photograph of Mary Whyte by Jack Alterman.
Gathering to play in nature is a tradition sometimes difficult to find outside of sporting groups, certain religions and those parks for kids and dogs. But it's like, really fun and good for the body and we want to do it more often. Sooo… we're holding a free form field day for people to run around, have fun in nature and, ya know, become more psychologically healthy and stuff. All you need is a blanket to camp out on and…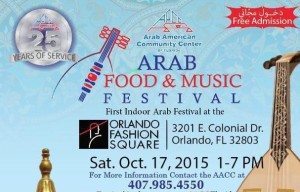 Aacc Florida First indoor Arab Fest: Orlando! SAVE THE DATE! Sat. October 17th, 2015 at Fashion Square Mall from 1-7pm If you are interested of being a Sponsor or a Vender call the AACC office. 407-985-4550 Dear Community Members, Our First in Door Food & Music Arab Festival is Approaching and we need your help in promoting our festival. Please Click our Link below and invite all your friends to the event. We appreciate your support and commitment! http://buff.ly/1Q3d40K SAVE…
The Florida Symphony Youth Orchestra's 59th Concert Season opens with this concert at the historic at Bob Carr Theater in Downtown Orlando. All four FSYO Orchestras will be featured at this concert. As always, academic and music educators receive complimentary admission to this and all FSYO concerts. This concert is part of the Season Subscription Package. Program includes African Adventure by R.Sheldon, New World Symphony by Dvorak, Variations on a Shaker by Melody A. Copeland and Prokofiev's Violin Concerto No.…
La Nouba by Cirque du Soleil, Orlando Ballet, Central Florida Community Arts Orchestra, Orlando City Soccer Club, Florida Symphony Youth Orchestra, a 1000 student marching band, the DowntownArts District, and dozens of other artists and performers bring the streets of Downtown Orlando to life on October 17, 2015. And new for this year, the Dr. Phillips Center for the Performing Arts is hosting a concert at Seneff Arts Plaza. You won't want to miss this night of unexpected experiences as…
Hope and Help Center of Central Florida will host the extravagant 26th Annual Headdress Ball. Headdress Ball is Central Florida's number one voted black tie gala and is the cornerstone fundraiser benefiting Hope and Help Center. Hope and Help's mission is to inspire, equip, and mobilizes people to take action against HIV/AIDS. Headdress Ball has generated more than $6 million since its inception in 1989. Hard Drive Productions and JM Best Entertainment are award winning producers, who are hard at…
The 2015 College Park JazzFest is Saturday, October 17th 6-11PM along Edgewater Drive (Smith St. to Clayton St.). This year's line-up of Artists includes Miss Jackie Jones, Michael Andrew & Swingerhead, The Legendary JC's, Dr. Otto,TR 4.0 featuring Rod Mathews, and many more. With 3 Main Stages and 10 amazing bands, this year's event promises to be one for the record books! Admission is a $5 minimum donation per person, and tickets will be available the evening of the event…
Park Avenue Fashion week is the last stop for Central Florida's event circuit, providing an unparalleled series of annual fashion events including the renowned runway show in Park Avenue's Central Park's West Meadow. The park is completely transformed with a 20,000 square foot, air-conditioned tent, full runway and lounge area for VIP guests. Modeled after New York Fashion Week's Bryant Park, PAFW is home to some of Central Florida's most influential socialites and trendsetters. And this year's annual show will…
Sunday, October 18
Join us at the beautiful University of Central Florida campus for a morning of fun, fitness and action. Runners, walkers, alumni and students- the 3rd race of the Track Shack Running Series captures it all. GO Black and Gold! Brighthouse Stadium 4465 Knights Victory Way Orlando, FL 32816 (see http://www.trackshack.com for directions & parking) 7:30 am: 2 Mile 8:00 am: 5 Miler 9:30 am: Healthy 100 Kids' Run Do you dare? Do the Distance Dare by completing both the 5…
The LFWF is a culinary extravaganza with a Latin flair. Consumers can purchase perfect-size dishes from some of Central Florida's local restaurants and distributors, wonderful wines/spirits and beers all celebrating the world of Latin cuisine. FREE ADMISSION for the entire family! The event will also feature: Main stage with Latin music and entertainment Artisan Area with local artists showcasing their artwork Cooking demonstrations by renown local chefs And much more! #LFWFestival http://www.latinfoodandwine.com/
FREE SHOW You do not need tickets for this show. Show date: Oct. 18, 2015 Show time: 1:00 PM Free Event Walt Disney Theater What is a composium? It's like a concert, plus a master class, plus a competition. It's informative, dramatic, and entirely thrilling. Witness an amazing afternoon of excitement, drama, and music. Be sure and mark your calendar to hear the winning compositions by America's top young composers discussed, rehearsed, and conducted by Maestro Christopher Wilkins and performed…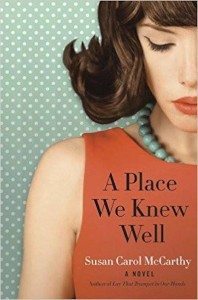 At last, Susan Carol McCarthy returns with another enthralling story of a family—their longings, their fears, and their secrets—swept up in the chaos of Central Florida in October 1962 at the height of the Cold War. "A Place We Knew Well" is a meticulously researched historical fiction novel that provides an inside peak (or a fond remembrance) of growing up in Orlando during this innocent, yet tumultuous time. "Susan Carol McCarthy's genius is in turning history over to muscle-and-blood human…
For more information, visit http://www.amwaycenter.com/events/detail/iggy-azalea DATE CHANGE: Due to tour production delays, the Iggy Azalea concert date at Amway Center in Orlando has been changed to October 18 (originally scheduled for May 15). Previously purchased tickets will be honored for the new date Ticket refunds for the show will be made available at the original point of purchase. After years of honing her signature style on hip-hop's underground circuit, Azalea burst onto the charts with her critically-acclaimed debut album, "The…
Southern Fried Sunday After-Party at Lil' Indies with Jackson Rodgers and Friends. Jackson Rodgers, members of Pickens Ivy who are celebrating their album release earlier in the night, next door at Southern Fried Sunday and a few other musician friends will be keeping the party going and playing a couple sets of "All Together Now" tunes for free in Indies til the late nite hours.