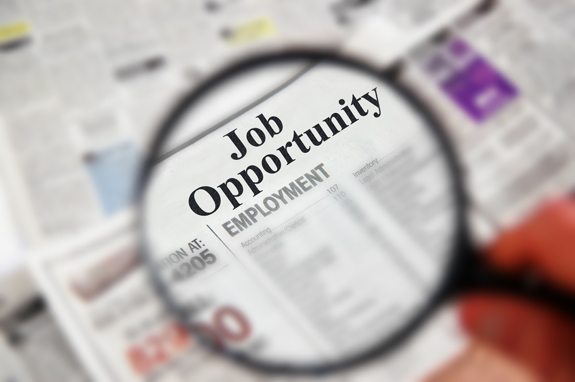 We've got two great job opportunities out there Bungalowers. One is with Orange County government and the second is with design firm Canin Associates.
The Orange County Community Environment Development Services department office is hiring a Sustainability Specialist to assist with management and oversight of the Orange County Sustainability Plan.
Duties include:
Assist with coordinating meetings of the Sustainability Advisory Board, Sustainability Steering Committee, and other sustainability related internal and external groups.
Prepare official meeting notices, agendas, minutes, notes and related documents needed by the Sustainability Advisory Board, Sustainability Steering Committee, and other internal and external sustainability related groups.
Assist in preparation of the Orange County Annual Sustainability Report, various other reports, analysis, and plan proposals.
Perform necessary web maintenance and assist in developing content for county sustainability efforts, including updating the County Calendar, Sustainability Advisory Board webpage, "Our Home for Life" webpages, etc. in a timely manner.
Assist in developing programs, policies, educational materials, and outreach tools to integrate sustainability into the way Orange County does business.
Assist in developing and executing public engagement and education strategies for the general public on sustainability related issues.
Assist in preparing executive level communications (presentations, written summaries, etc.) related to sustainability.
Remain abreast of sustainability related programs and policies being planned and implemented by Orange County, municipalities within Orange County, and other cities and counties.
Research best practices related to sustainability and develop implementation proposals to help further Orange County's sustainability goals.
Assist in developing and executing a Communications Plan covering Orange County's sustainability efforts.
Work with Orange County OMB Division to track budget and expenditures related to sustainability.
If you are interested or know someone who might be then contact Jeanine Tutone at Top Talent Staffing (Website), 407-896-2150.
Canin Associates (Website) is seeking a senior level Urban Designer to join their Urban Planning Studio
Canin Associates is an award-winning design and planning firm in Orlando with projects that span the globe.
Potential candidates must have experience is required in community planning, as well as commercial, multi-family, mixed use and infill projects with an emphasis on residential neighborhood and town center design.  The successful candidate will join a talented group of planners, landscape architects and architects focused on New Urbanist projects and development practices.
Skills Required:
Candidate should be passionate about the profession with the ability to execute high quality design solutions.
Seven to 15 years professional experience in the design and project management of a varied portfolio of projects.
Strong leadership and team building skills.
Excellent communication, presentation and writing skills.
Exceptional hand graphic/illustration skills.
Proficiency in commonly used software.
Excellent time management and organizational skills for multiple project assignments.
Education Required:
Masters in Urban Design or related degree preferred from an accredited university or equivalent experience
Applicants should email digital versions of their cover letter, resume, and portfolio to [email protected]