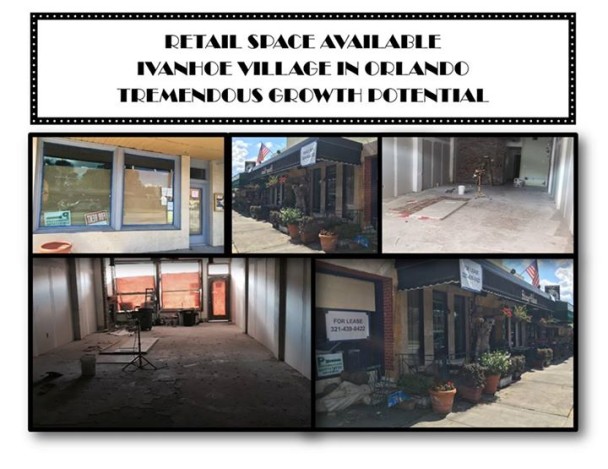 Michael Hennessy, owner of White Wolf Cafe (Facebook), is looking for some new renters to move into an empty storefront just up the street [GMap] from his popular Ivanhoe Village restaurant.
The 1,500 SF space has the option to expand to 3,500 SF if the renter is so inclined. Rent is negotiable and based on space needed, but according to Hennessy renters must have a "viable concept" for the space, and that doesn't mean selling antiques.
Hennessy's ideal renter would embrace the boutique-feel of the space and he's open to co-operative enterprises and artists who would maximize their use of the currently empty shop.
If interested in the space, please reach out to Michael Hennessy at 321-439-8422.