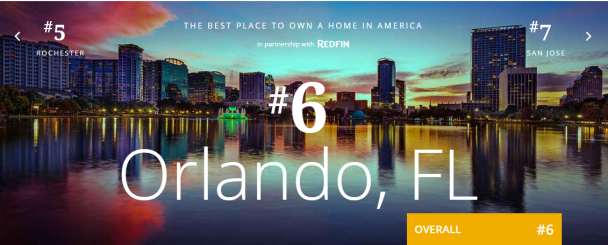 Orlando earned its way into a recent list by Porch.com of the top ten cities in the nation to own a house.
The survey was done with a group of over 10,000 homeowners across the country who answered questions about things like commute time, tax fairness, walkability, real estate numbers, and overall resident satisfaction.
Orlando ranked 6th overall, with a notably high rating in tax fairness and a low ranking in climate. Cities that had similar rankings to ours were Minneapolis, Washington, and Tampa.
Interestingly, according to the results of the survey, over 21% of Lakeland, Florida residents regret buying their home.
The top three best rated cities were, in order:
Denver, CO
Grand Rapids, MI
Washington, DC
To see Orlando's complete rankings, click HERE.