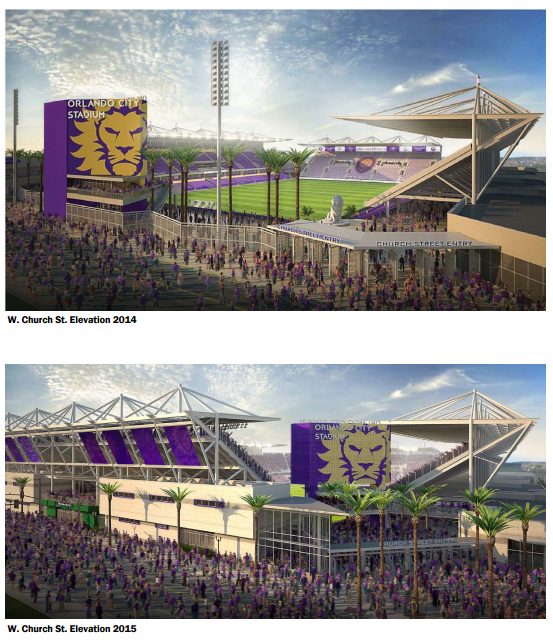 Documents have been submitted to the Appearance Review Board (ARB) for a Major Certificate of Appearance Approval amendment for the Orlando City Soccer Stadium that include more detailed design of the upcoming venue's elevation and spaces.
According to the documents, the north, east, and west sides of the stadium are generally unchanged from the 2014 ARB approval, but have been detailed to finer degree including a parking lot on the west side of the stadium.
The south side of the stadium has seen the most changes with an increase in seating capacity, a grandstand, and a canopy being added.
More plans, according to the ARB staff report include:
The view into the pitch from Church St. has been greatly reduced.
The digital screen and scoreboard have bee re-located from the Parramore Avenue terminus to the southeast corner of the stadium.
The second level bar has been converted to open-air.