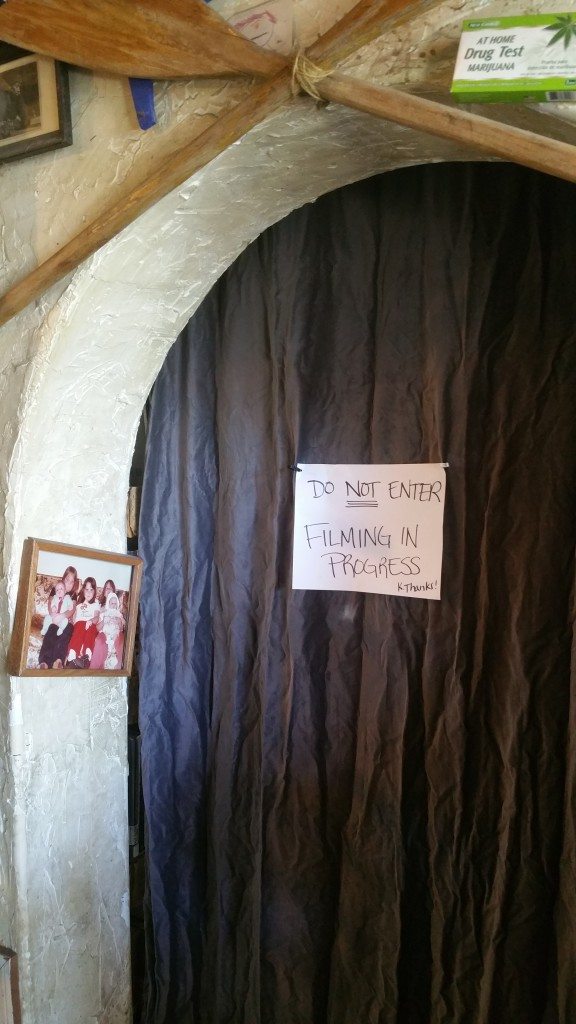 We stumbled into this story while trying to work remotely from Audubon Park coffee mecca, Stardust Video & Coffee [GMap]. Half of the space was sectioned off from the public with "No Entry" signs posted in the doors. The staff was tight-lipped about who was filming as they'd signed a non disclosure agreement and they are apparently great at keeping a secret. But we figured it out.
When we tried to sign onto the cafe's wireless, while sitting outside at one of the only available tables, we were treated to some interesting options. Namely, three more "catfish" channels than we were used to seeing.
Catfish (Website) is in the midst of filming Season 5 of their series on MTV that focuses on introducing couples that have never met before in real life and communicate solely through the internet or over the phone.
The word "catfish," according to the show's website means:
"To pretend to be someone you're not online by posting false information, such as someone else's pictures, on social media sites usually with the intention of getting someone to fall in love with you."