Here's a look at some of the events taking place this weekend.
Visit the complete events calendar by clicking on "Events" in our main menu.
If you'd like to have your event added to our calendar, simply send a link to your Facebook event page to [email protected], it's that easy.
Friday, January 1
The official bowl pre-game tailgate party held at Tinker Field next to the Orlando Citrus Bowl Stadium will feature interactive games, inflatables, face painters and the Buffalo Wild Wings Blazin' Challenge. Admission is FREE with a game ticket. A wide selection of food and beverages will be available for purchase from local vendors.
In 2016, our New Year's Day game will celebrate its 70th year when the Buffalo Wild Wings Citrus Bowl matches top selections from the tradition-rich Big Ten and SEC. The game features the first pick from each conference following the assignments to the bowls that make up the new College Football Playoff rotation.
January 1, New Years Day Art Show. WHY have an event on New Years Day????? Because we made a committment to our Community and our Artists. So bring your friends, your hangover, your left over money, your kids, your family and lets have fun together.
Florida Everblades vs. Orlando Solar Bears
Kick off 2016 at our HAPPY RU YEAR Party featuring RuPaul's Drag Race alum Latrice Royale! She'll join the Footlight Players at 10pm & 12am. DJ Scott Robert spins til 3am. NO COVER before 11pm.
Saturday, January 2
Star Wars? Never heard of it. Join Tiny Waves Saturday, January 2nd at The Geek Easy for an ALL-DAY MARATHON of Star Trek films and series! Here are your Starfleet recruits for the day: Star Trek II: Wrath of Khan (Khaaaaaaan!!!) Star Trek IV: The Journey Home (Star Date 1986) Star Trek (The one from 2009 with sex and explosions) Star Trek: First Contact (RESISTANCE IS FUTILE) We'll also be watching various episodes from Star Trek: The Next Generation, because…
Orlando Solar Bears vs. Florida Everblades
Sunday, January 3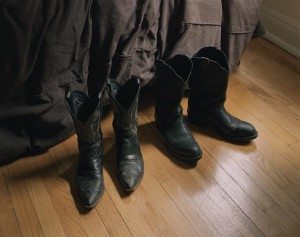 Join CFAM Curator Amy Galpin for a closing tour of the exhibition Jess T. Dugan: Every breath we drew. Dugan's project, every breath we drew, explores the power of identity, desire, and connection through portraits of herself and others. Working within the framework of queer experience and from her actively constructed sense of masculinity, Dugan's portraits examine the intersection between private, individual identity and the search for intimate connection with others. The exhibition Jess T. Dugan: Every breath we drew…
The Breakthrough Theatre of Winter Park will hold auditions for the Wendy Wasserstein play, "The Heidi Chronicles" on Sunday, January 3, and Monday, January 4, from 7-10 p.m. The play is directed by Vicki Wicks. Auditions will consist of cold readings from the script. All roles available except Heidi, which will be played by Marcie Schwalm. No appointments taken. Just show up anytime between the hours posted. All roles are unpaid. Rehearsals will occur on weekday evenings and some weekends.…