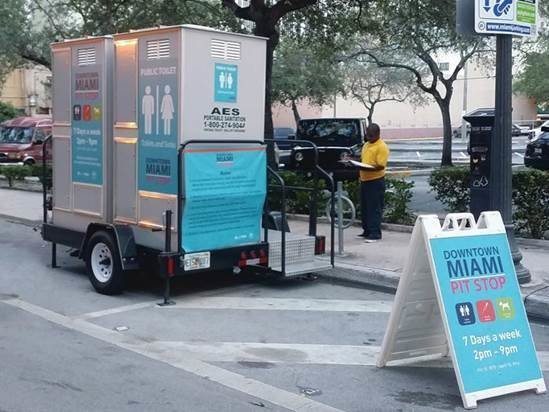 We're hopping on the #bringtoorlando bandwagon that our friends at the Daily City (Website) started a few years ago.
Huffington Post recently wrote about a movement in Miami to fight public defecation with free public bathrooms for the homeless, and we love it.
The move was initiated by the Miami Downtown  Development Authority in an effort to reduce a problem the City was facing with "open waste" or public pooping as we'd like to call it. After the program was originally rejected the DDA released a public poop map that showed the locations of all reported instances of the issue in the downtown Miami area. See the map HERE on the Orlando Weekly.
According to HP In the six months that the City of Miami has been supplying the service open defecation rates have dropped by over 57 percent from 100 reports to 43.
The program has already been extended for another 6 months.
Read more about this story HERE on Huffington Post.