I Wish This Was is a series of badly Photoshopped images that transform ignored, vacant lots and properties in Orlando into something the City Beautiful can be proud of. 
The Thornton Park Laundry is a staple of the local neighborhood [GMap].  Renters from all over Thornton Park use the laundromat as a weekly excuse to have a pitcher at nearby bars and restaurants. In between cycles, visitors often end up down the street at Wildside BBQ or Burton's, but a number of customers try to find something to keep them occupied at the laundromat for the hour and a half it takes to wash their clothes.
We'd love to use this week's wish to activate the laundromat into a one-stop shop for local laundry-doers. The "Lost Sock" as we're calling it, could have a library in the back, a little cafe/bar setup to sell drinks to customers, and some quiet spaces off to the side with some WiFi to keep people busy. Make the machines eco-friendly and we'd love it even more.
The vacant lot next door would make a great adjoining community garden space too. So great in fact, we made it a past I Wish This Was feature HERE.
Other examples laundromat hybrid spaces include:
The Laundromat Cafe in Reykjavik, Iceland. Photo via trover.com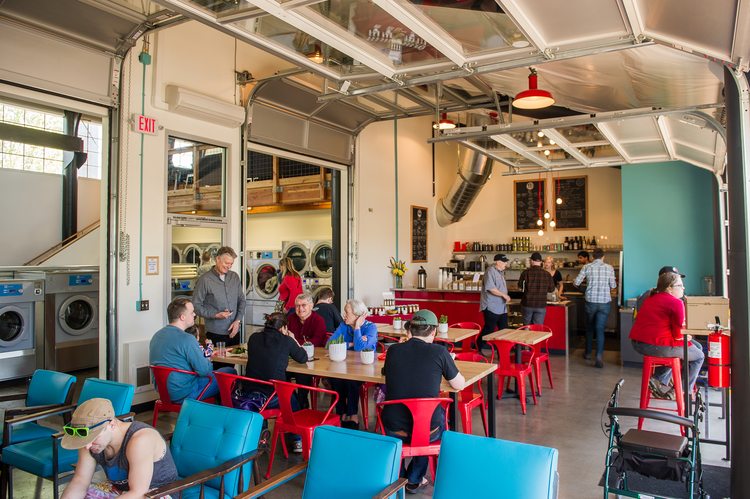 Spin Laundry Lounge in Portland, Oregon. Photo via shopkeep.com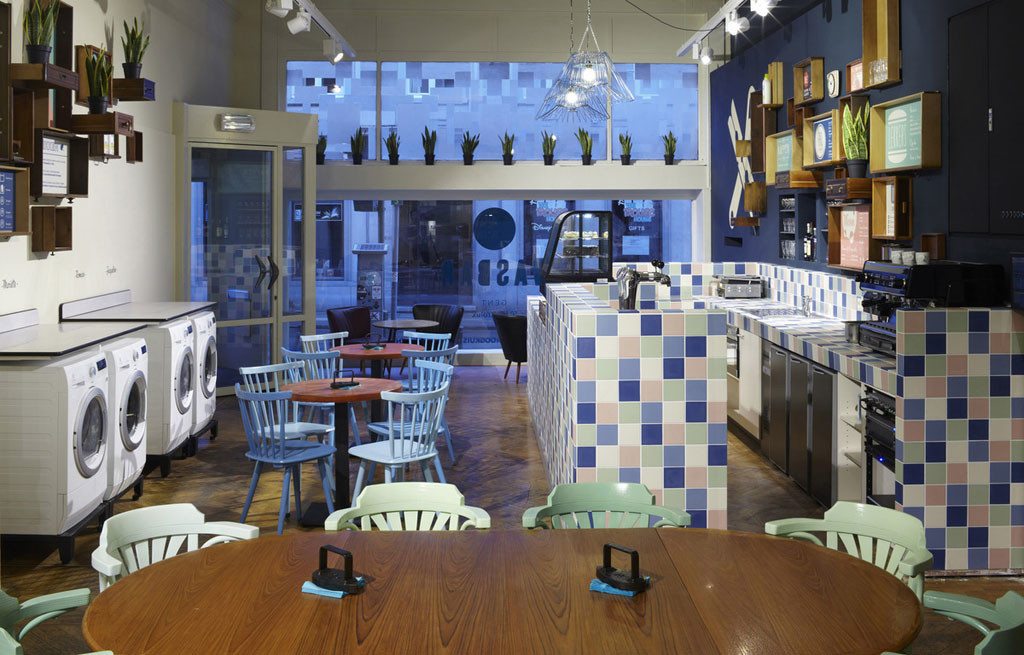 Wasbar in Gent, Belgium. Photo via popupcity.net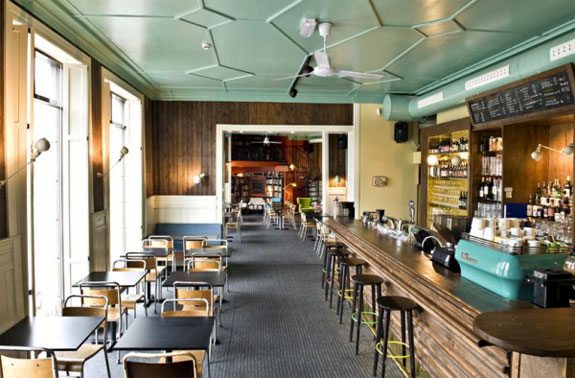 Cafe Laundromat in Oslo, Norway. Photo via nordicdesign.ca
Tumbleweed Laundry in Marfa, Texas. Photo via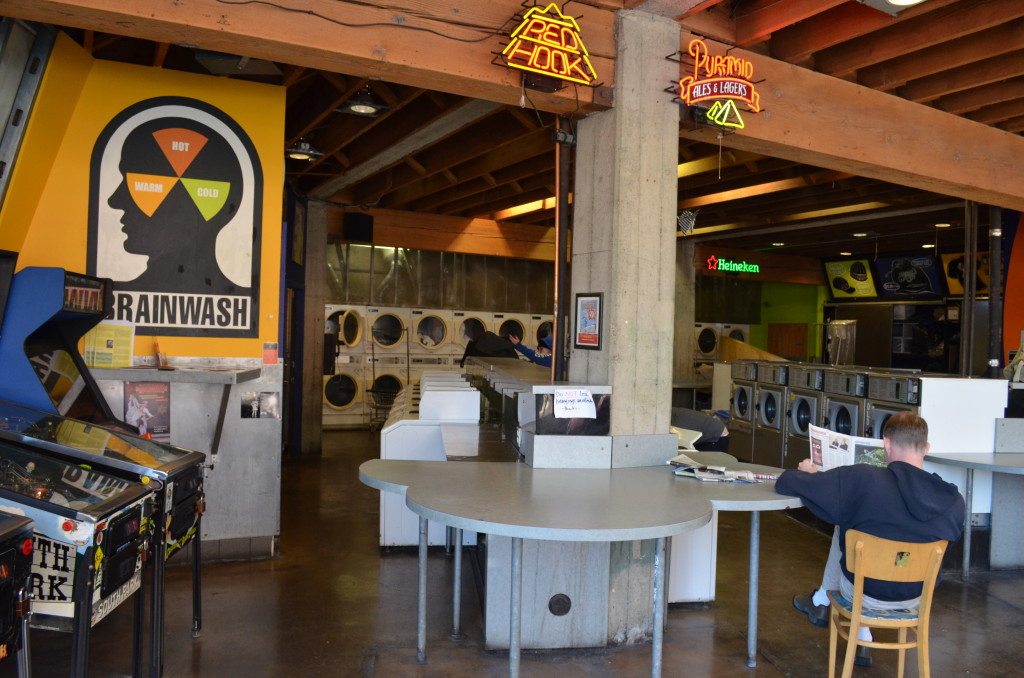 Brainwash Laundromat in San Francisco, California. Photo via southofmarketblog.wordpress.com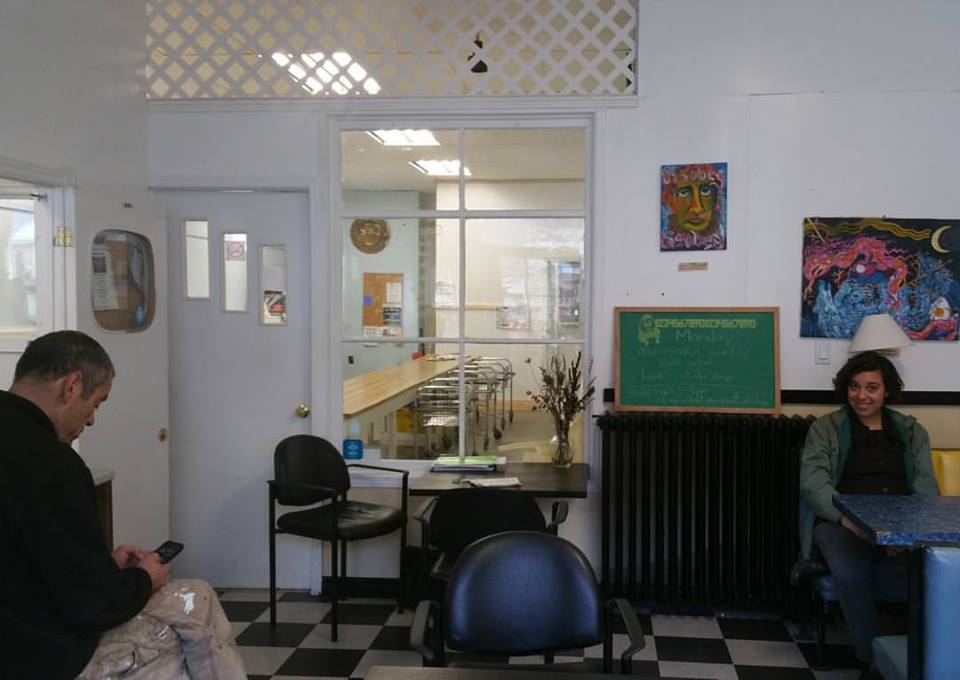 Gore Street Cafe in Sault Ste Marie, Ontario, Canada. They have concerts and art shows here.