SPONSORED: Designer Ashley Krogman and her husband Eric have been hard at work on renovating their first home in Colonialtown North for the past two years.
Estimated to have been built in 1928, the two-story Frame Vernacular gem was in fairly bad shape when first purchased by the Krogmans. It was in such bad shape that the neighborhood had taken to calling it "creepy" and "haunted." But nobody is saying those things anymore.
The young couple did the bulk of the work on the nearly 1,400 SF home themselves, and with the help of family and friends they managed to keep the cost of the renovation down to an impressive $20,000.
They ripped out the wall-to-wall carpeting to reveal the original hard wood flooring underneath, which they then expertly refinished. The formerly Spartan kitchen was completely redone with new custom-cabinetry and updated appliances.
A service window was added to better connect the dining room to the kitchen and they moved the original French glass doors from the dining room to elsewhere in the house. They also took down all of the screens and framing on the front porch to open it up to the outdoors for a more Southern feel.
The bathrooms both received new toilets and sinks and the bottom bath was completely gutted and redone. Both received new flooring and a gloss black trim.
However, some of the older features of the home were worked into the new design, including the original tile work on the fireplace and a claw foot tub in the upstairs bathroom. The new vintage-looking wallpaper in the entryway was a nod to the house's history.
As seen in the photos below, the previous owner was using window-mounted AC units so the Krogmans added a whole new AC system to protect their new investment and hard work.
The home has only been on the market for a short amount of time but has already landed an offer. But don't feel sad, Ashley Krogman does freelance design work and is looking for more clients. If you'd like to see more of Krogman's work, click HERE.
To see the transformation of the house complete with Before and After photos, simply scroll down.
EXTERIOR
KITCHEN AND ENTRY WAY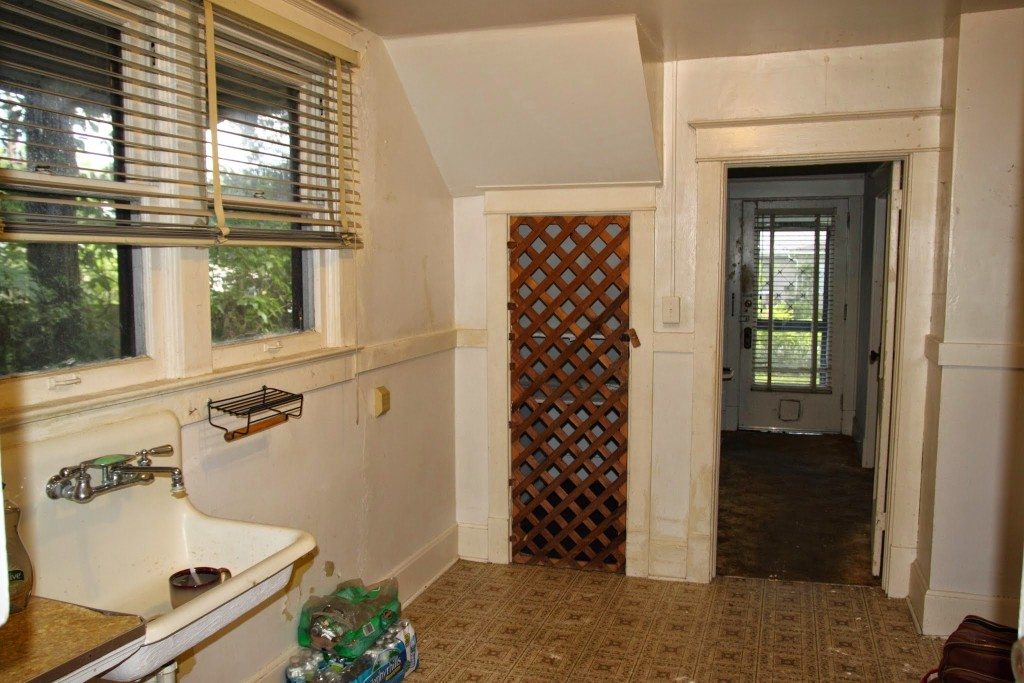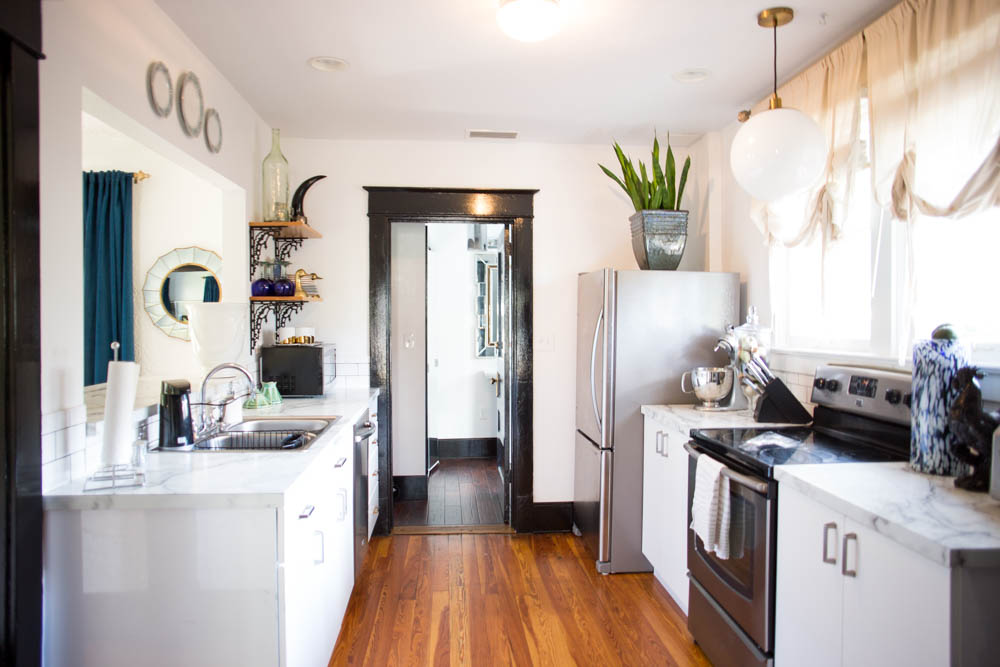 DINING ROOM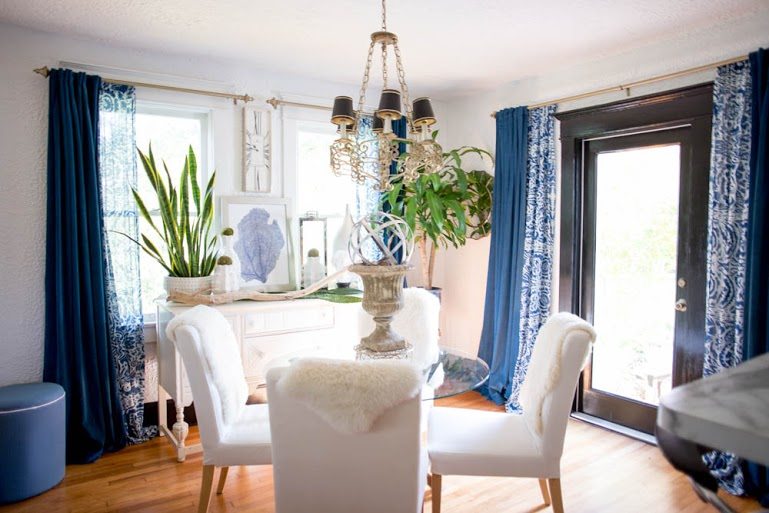 LIVING ROOM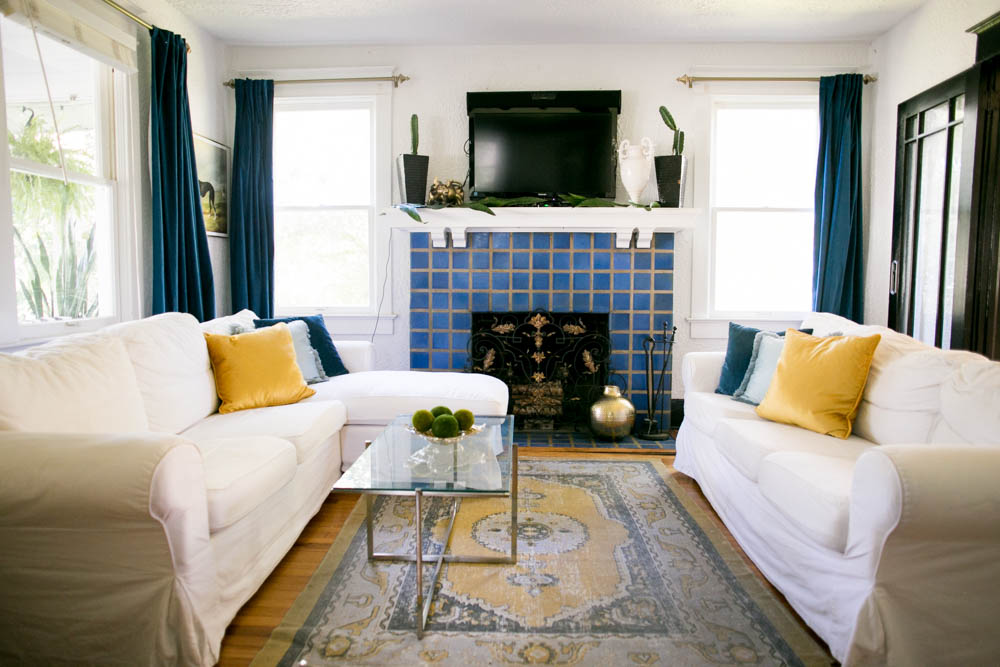 DOWNSTAIRS BATHROOM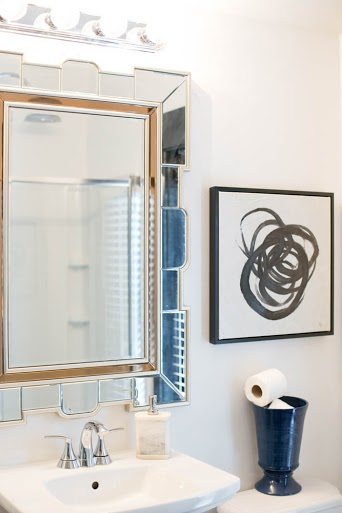 After photo by Liv Jonse
STAIRWAY
UPSTAIRS BATHROOM