According to social media, the Shoppes of College Park (Facebook) will be re-opening "very soon." The owners of the cooperative retail space, Jim and Sylvia Lakey, posted the following message on their Facebook page.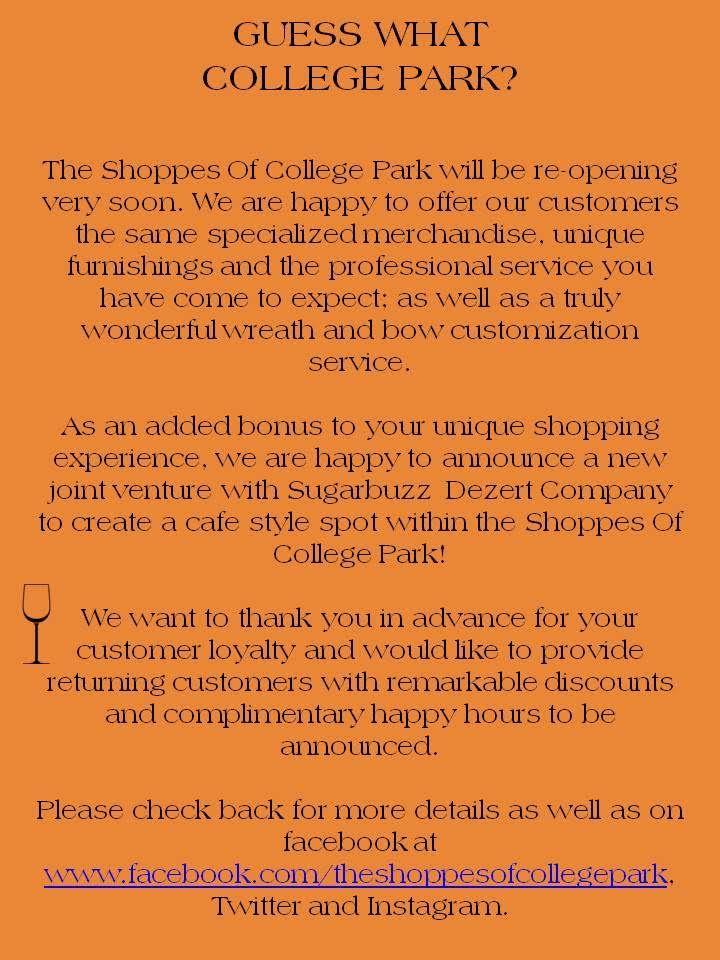 The Shoppes of College Park opened in September of 2015,  at 2308 Edgewater Drive [GMap], and closed in July when a number of their merchants decided to open their own hybrid space just up the street. More on that HERE.
New merchants in the space include SugarBuzz Dessert Company (Website), custom signs by Four One Five Designs, gifts and jewelry by WhiteLyon Designs (Website), custom wreath and bow art from Smooth As Silk, MJ Laser Art (Facebook), Blue Beaux Boutique women's clothing, and design work by Interior Solutions.