ARTIST RENDERING, NOT AN ACTUAL PHOTOGRAPH, JUST IN CASE YOU COULDN'T TELL
The City of Orlando has announced the installation of a new fence around the perimeter of Pulse Nightclub, which will be erected on September 19. The new fence will feature a commemorative screen wrap displaying art by local residents, created in response to the shooting on June 12. The designs are also featured in a free coloring book that's available in the Mennello Museum of American History Art (Facebook | Website).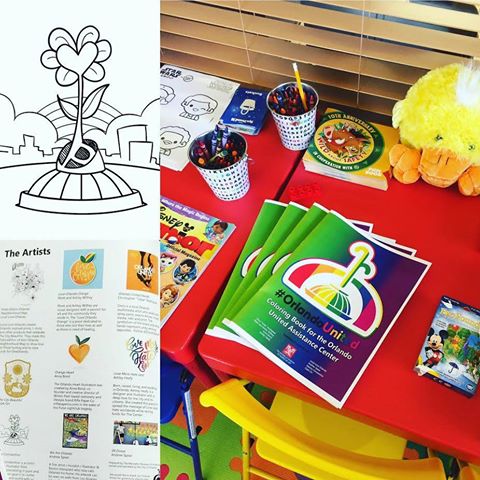 The City also released the following statement, "As safety remains a top priority for the City of Orlando, the new fence will be significantly reduced in size; ensuring residents, visitors and employees and patrons of the surrounding businesses can safely visit and navigate around the site by foot or vehicle.  Visitors to the memorial are reminded to be considerate of the surrounding businesses and to adhere to all parking and traffic regulations."
The Orange County Regional History Center (Facebook | Website) will be collecting the majority of the tribute items that are currently displayed at Pulse, beginning on Friday, September 16. The flowers will be brought to Leu Gardens, where they will be composted and used throughout the City. The candles will be collected and stored, according to a press release issued by the City of Orlando earlier today.
You may recognize some of the designs from our online t-shirt shop (Chris Tobar Rodriguez, Rhett and Ashley Withey) as well as a mural by local artist Andrew Spear, the Orlando Map by Hillery Powers, and designs by Kristina Constantine, Ashley Heafy, and Clark Orr.