Deborah Kass, Jim and Joe, 1993, silkscreen on canvas, 40 x 55 in., Collection of James Cottrell and Joseph Lovett. Artwork © Deborah Kass/Artists Rights Society (ARS), New York. Image courtesy of Raymond Martinot.
SPONSORED: The Orlando Museum of Art will be hosting two upcoming contemporary art exhibitions; The Conversation Continues and Family Mysteries. The opening reception for both exhibits will be on September 16, from 6:30-8:00 p.m. Bungalower readers will be able to take advantage of a special 50% off discount by entering "HALFOFF" at checkout on OMA's site. Wine and beer is available at cash bars, along with complimentary soft drinks and water. The event is free for museum members, $10 general admission ($5 for Bungalower readers). Get your tickets HERE.
The Conversation Continues is a collection of contemporary works by New York art collectors James Cottrell and Joseph Lovett. The exhibition features work by internationally recognized artists like Jean-Michel Basquiat, Keith Haring, David Hockney, Robert Mapplethorpe, Deborah Kass and Malcolm Morley. This is a new selection of works that builds upon a previous OMA exhibition: Co-Conspirators: The Collection of James Cottrell and Joseph Lovett.
Familiar Mysteries: Paintings by Matthew Capaldo presents psychologically charged narratives of contemporary life. Using imaginative elements, personal photographs and stills adapted from film and popular media, Capaldo's paintings depict scenes in which individuals or groups are engaged in situations that appear both mysterious and strangely familiar.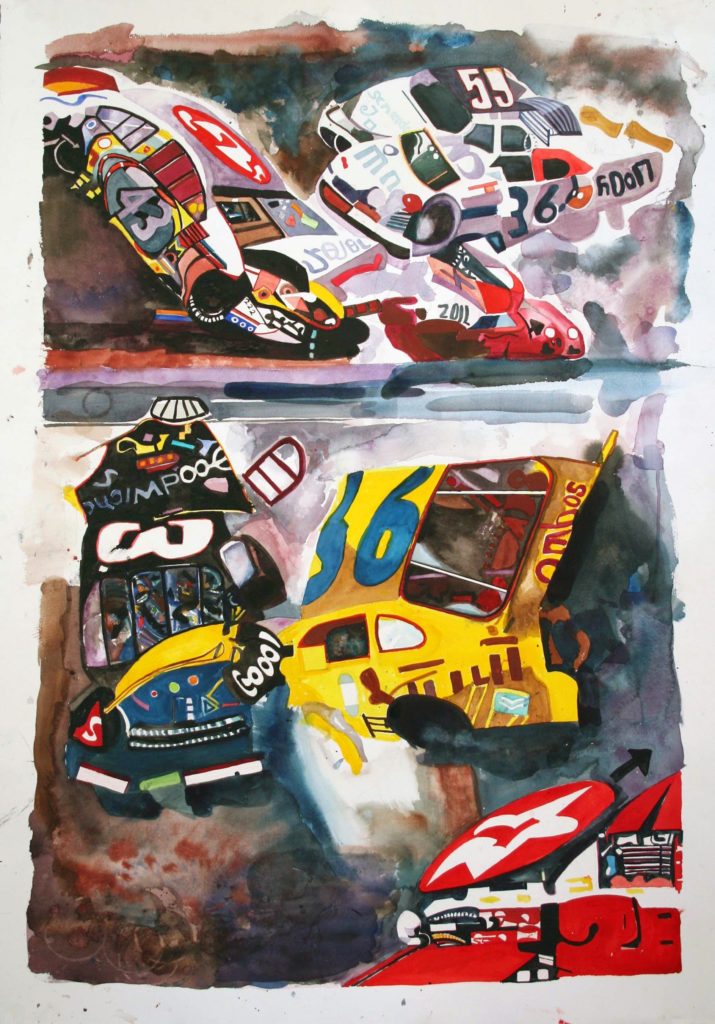 Familiar Mysteries