MEMORIAL PHOTO VIA ORLANDO HEALTH
The City of Orlando has reached a deal with the owners of Pulse nightclub to purchase the property for $2.25M. City staff is hoping to transform the nightclub into a memorial for mourning visitors in the coming years but there is currently no official plan or timeline on the table. The City will be taking over maintenance of the site immediately and maintain it as it currently stands over the next 12-18 months. See the video below to hear from the Mayor himself.
The Pulse property was earlier valued at just over $1.5M, and the owners had been reportedly looking to sell the land and their business, together, before the shooting had occurred. Editor's Note: The $2.25 figure is likely the estimated market value of the business and the land together, prior to the shooting.
Despite the commemorative fence around the site, the only current permanent memorial in the City is the Pulse Memorial Paver Garden at Orlando Health. More on that HERE.

Here are some examples of permanent memorials from around the world: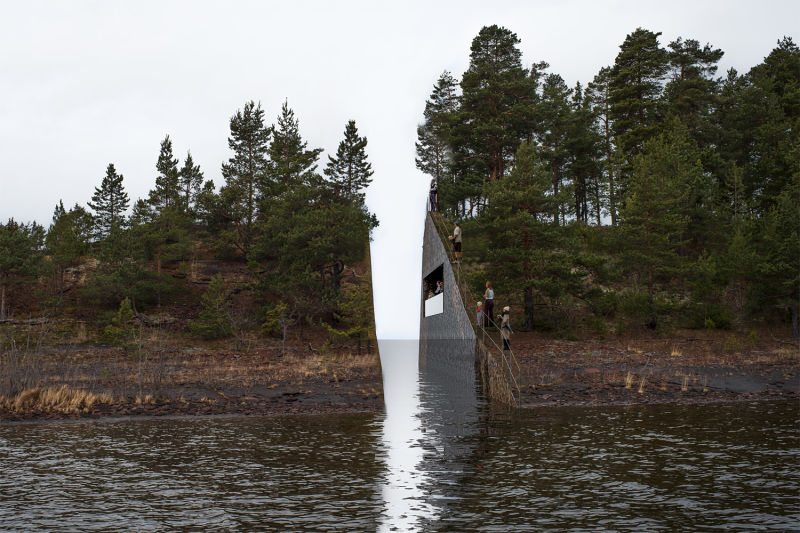 22 July Memorial, Oslo, Sweden
Artist Name: Jonas Dahlberg (Website)
Dahlberg created a steep fjord on the site where a gunman opened fire on a summer camp on July 22, 2011, killing 77 people. He believed the shooter had created a void so deep that he had created a "wound or cut within nature itself."
University of Texas Shooting Massacre Memorial, Austin, Texas
Commemorating what is seen as the country's first mass-shooting massacre, this engraved stone marks the place where a marine-traned sniper opened fire on students from a clock tower. The shooting took place in 1966. Click HERE to see photo.
April 16 Memorial, Blacksburg, Virginia
The Virginia Tech massacre in 2008 left 32 people dead at the Virginia Polytechnic Institute and State University.
9/11 Memorial, "Moving Memories," Phoenix, Arizona
Designed by Jones Studio (Website)
The structure is designed to catch light and create shadows through metal stencils, leaving only the names of people who died in 9/11 illuminated.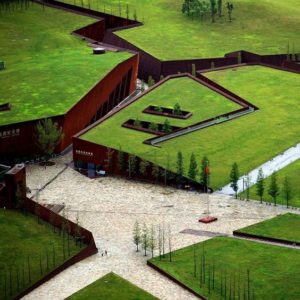 Wenchuan Earthquake Memorial Museum, Sichuan province, China
Designed by Cai Yongjie (Website)
The Wenchuan earthquake was one of the most devastating earthquakes in Chinese history. This memorial museum is a series of sunken buildings topped with green roofs to mimic a ruptured landscape.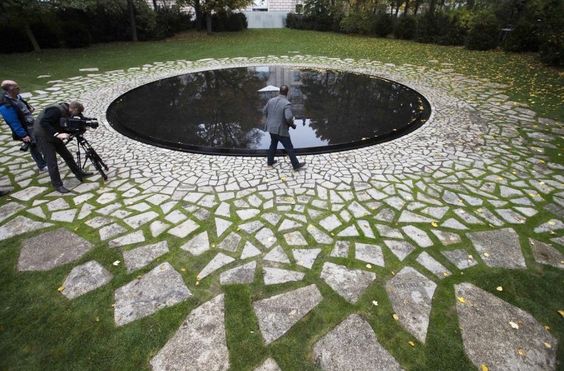 Holocaust Memorial, Reichstag, Berlin, Germany
Designed by Dani Karavan (Website)