PROMO: Downtown Credo (Facebook | Website)  partnered with the City's Families, Parks and Recreation Department, to launch a poster campaign to promote local parks, a la the Work Projects Administration Poster Collection.  Half of the proceeds will be donated to the Parks Department and the other half will go towards supporting Downtown Credo's community-building efforts.
Downtown Credo recruited 20 local artists to participate in the Orlando Parks Project. Each artist then illustrated their own experience of their chosen park, which were printed on large-format posters and in a beautiful coffee table book.
We wrote about the Orlando City Parks Project this past August, HERE, and we are happy to say that both the books and limited edition posters are now available to purchase on shop.bungalower.com. Books are available for delivery but posters must be picked up in-person at the new Orlando Shirts headquarters at 1200 East Hillcrest Street [GMap].
Scroll down to see what posters are currently available in the shop.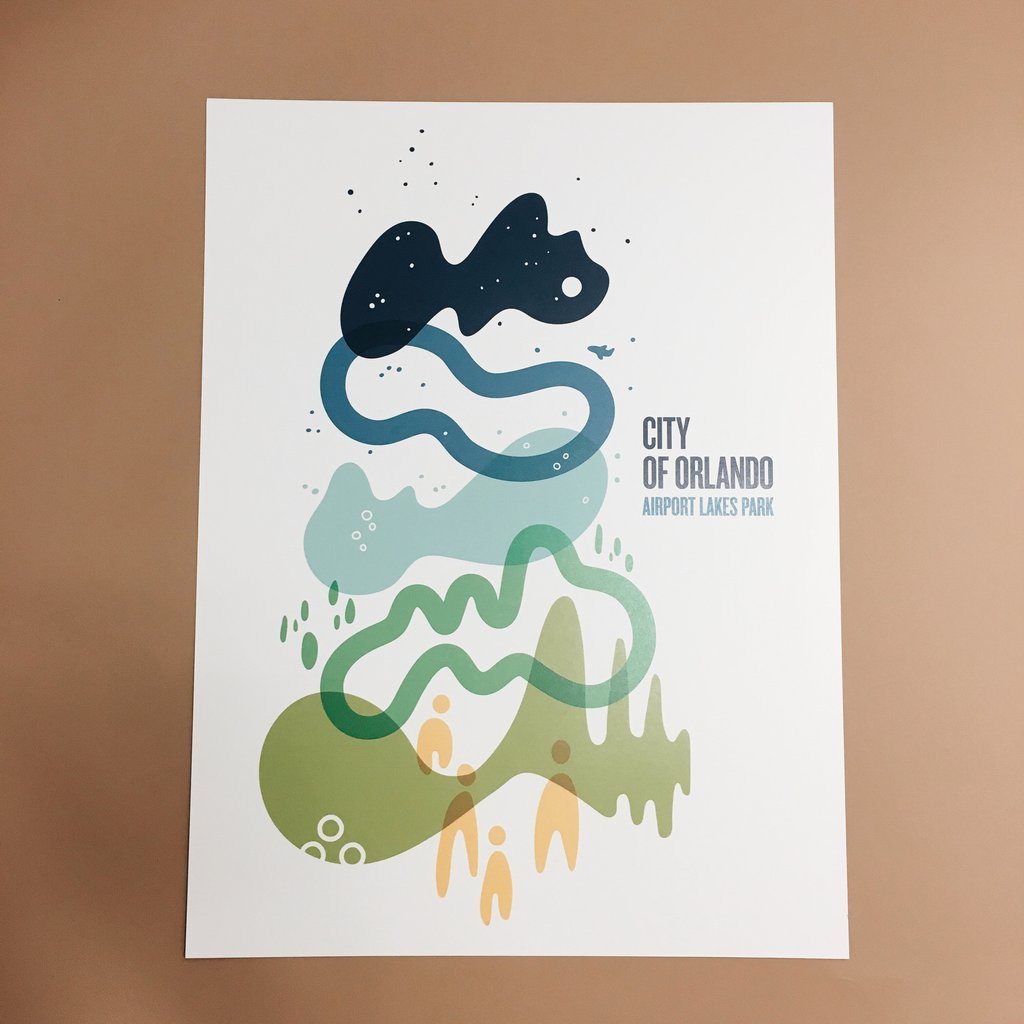 "Lorna Doone Park" by Kelly Romano (Website)
"Lake Highland Park" by Jeff Matz (Website)
"Bill Frederick Park" by Brian Demeter (Website)
"Orlando Loch Haven Park" by Chaz Russo (Website)
"Lake Eola Park" by Victor Davila (Website)
"Constitution Green" by Peter Roquemore (Website)
"Checker Park" by Casey Brabbs (Website)
"Gaston Edwards Park" by Matt Stone
"Greenwood Urban Wetland" by Tom May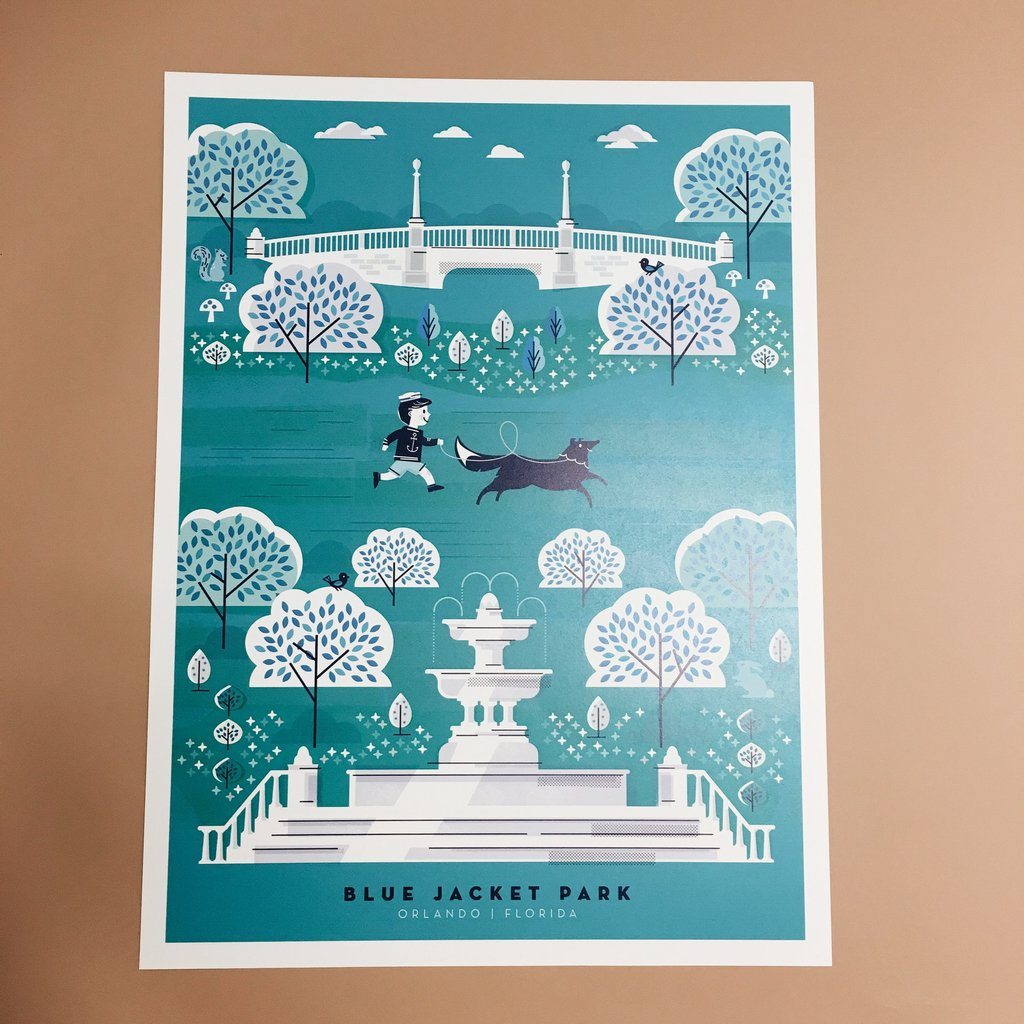 "Blue Jacket Park" by Paul Mastriani (Website)