By Brian Carlson (Website)
You can't deny people are awesome. Who doesn't like sitting down with good friends to ask them interesting, insightful, and funny questions? With that in mind, local photographer Brian Carlson, has introduced an ongoing photo and Q&A series called 11 Questions where he interviews Orlandoans he looks up to as well as people within the community that he's always wanted to get to know. 
I don't really recall how Patrick and I met. It obviously had to do with photography. A few years ago some of my images from the Parramore + Holden series were featured in Snap! We've been friends ever since. Patrick has great visual taste and he's really upped Orlando's game when it comes to showcasing art. It's easy to see how Patrick has transformed Snap! from a relatively small photo festival into a permanent art space that attracts world class talent. He's naturally inquisitive, kind, and he loves to share his latest visual discovery. Furthermore, he's not a turtleneck wearing art snob who looks down on people (one of my favorite qualities of his). Next time you're in Orlando make sure to check out Snap! Space. Patrick would love to give you a tour.
Who do you look up to?
Anybody who is truly authentic.
Do you have a favorite book or album?
I do not recall one specific book, nor album that was a life changing experience, though I do vividly remember discovering Bowie's Ziggy Stardust album the day it came out.
Favorite place to eat in Orlando?
The Pharmacy. Locally grown organic food, quality and they change the menu often with the season. Many favorites and I've tried a variety of meals from the menu.
If you could mate two different species of animals what would they be?
A bird and a fish. The wings to see the world from above, the gills to explore the deep sea.
What gives you inspiration?
True talent and selfless people.
If you had a chance to live in a different decade, what decade would you choose?
I have been fortunate to have experienced a few decades. The sixties brought the black and white TV. The seventies the flower generation. The eighties, do the bump! The nineties, baby steps into the internet. I truly enjoyed every one of them, very lucky to have witnessed and experienced so much.
What in your personal life has influenced you to choose your career?
When I was in school, I was more interested in drawing and doodling than studying. I am a very visual person. I always expressed myself better with images than with words. So I went from doodling to drawing, to creating catalogs, to designing billboards, to publishing a magazine, to creating a photography festival, to opening an art gallery … full circle.
How do you balance your personal and professional life?
My wife Holly keeps me in line and in check.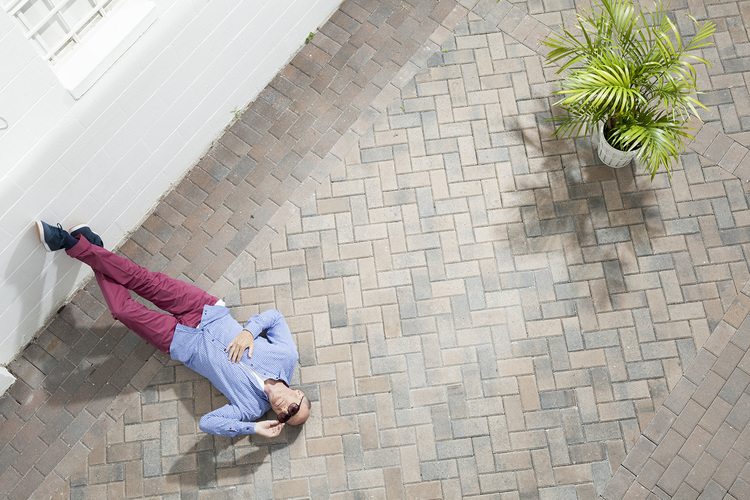 Is there anything you haven't done yet that you feel compelled to achieve in the future?
The next project.
What are your other interests?
Justice.
What rejuvenates you?
Florida weather and clean air.
EDITOR'S NOTE: THIS INTERVIEW WAS ORIGINALLY POSTED BY CARLSON ON HIS OWN BLOG IN 2014. NEW INTERVIEWS WILL BE POSTED ON BUNGALOWER THIS SPRING.