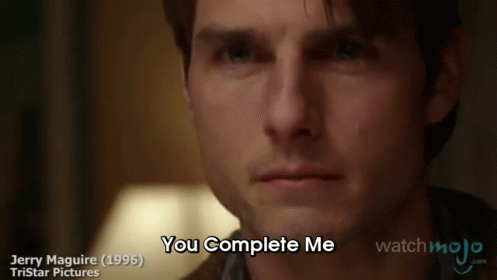 We've been following the Corrine situation since 2015 when we wished for a "Calmer Corrine" in our I Wish This Was … column. Since then, MetroPlan Orlando has launched a Complete Streets project that could reshape the contentious corridor into something more befitting a nationally recognized, award-winning Main Street district.
The following is an update on the project and what MetroPlan Orlando has uncovered thus far.
This post was originally posted HERE, on the Audubon Park Garden District blog. We have their approval to share it here. 
By Jennifer Marvel
Me to Metroplan: What's the most unusual suggestion you received on your Corrine Drive Survey Monkey survey?
Metroplan: A ferryboat. Somehow, and it was a rather detailed suggestion, the area lakes would be connected and people could ride the ferryboat to and from Leu Gardens and the surrounding area.
Ferryboats notwithstanding, this morning I attended a meeting at East End Market, where Elizabeth Whitton, Cynthia Lambert and Mary Ann Horne of Metroplan presented a brief overview of their initial Corrine Drive survey results.
A full report will be released in a little over a week, but if you're like me, you love spoilers, so here are some notes I took from today's presentation: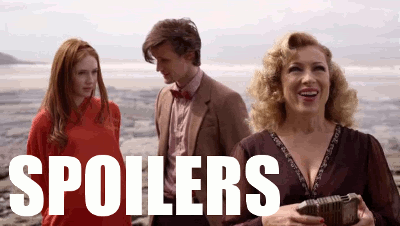 From the traffic study Metroplan conducted:
The stretch of Corrine Drive they have been studying is actually more than just Corrine, extending from Bennett, down Corrine, to Forest and down Virginia to 17-92. Despite the name Corrine Drive Study Project, Metroplan is looking at a longer stretch of road, as well as surrounding roads.
Car and Truck Travel on Corrine, Briefly
Residents total 15,730 in the survey area (the parameters of which I didn't catch exactly, offhand). It's roughly a four mile area.
12,445 travel from outside the area to inside the area for work, just under 6,800 live here and travel outside the area for work, while 319 live and work in the area.
50% of all cars and trucks on Corrine Drive are simply passing through. Those trips start elsewhere and end elsewhere. 20% start here and go elsewhere, 15% of cars are traveling to our area from elsewhere and 15% of car trips stay internal – they start, stop and stay in the study area.
Car trips during the week are fairly constant, whereas weekend travel is much more variable, depending on activities in the district.
The time it takes a vehicle to move down Corrine Drive was deemed 'good for travel.'
Pedestrian and Bicycle Travel on Corrine, Briefly
Not surprisingly, the pedestrian and bicycle reporting showed dismal conditions on Corrine. In fact, I didn't copy any of it down because it's obvious to any lay person. Going from memory, Metroplan noted incomplete sidewalks, poor conditions on sidewalks that do exist, lack of bicycle facilities (fancy-ish word for things that make travel via bicycle safer), poor surface conditions of road, not ADA compliant, lighting too dark at night, sidewalks don't connect to the many trails surrounding the area, traffic signals not timed properly, and last but not least – too much speeding on Corrine.
Only 25% of drivers do the speed limit of 35 MPH. 75% of all drivers speed, with some drivers reaching over 70 MPH.
Health and Wellness
Metroplan measured the air quality along Corrine Drive, which revealed the air quality is good.
35% of residents live within a ten minute walk to the shops and restaurants on Corrine Drive. 8,000 residents live close enough that could walk if they wanted to, but a constant theme of the survey was that residents didn't feel Corrine Drive was safely walkable. And certainly not pleasant when they do walk.
17% of all respondents had not been physically active in the month prior to taking the survey.
Crashes on Corrine Drive 2011 – 2016
289 crashes and three fatalities
60% of crashes involve rear ends, sideswipes and parked vehicles
How Respondents Feel About the Area
I love this part. In fact, if had any talent, I'd embroider all the words respondents used to describe the area and frame it:
In addition, in many of the free answer sections, people used the word sustainable to describe the community.
Ranking Study Objectives
Respondents were asked to rank, out of a pre-determined list, how they would prioritize needs on Corrine Drive. When the actual study results are released by Metroplan, you'll see how they are weighted, but for now this is the list in order of highest rank to lowest rank:
Create a safe and supportive environment for walking and bicycling.
Improving the appearance of the corridor.
Ensuring accessibility to destinations and neighborhoods surrounding the corridor.
Maintaining minimal traffic in residential neighborhoods.
Assessing the parking needs in the area.
Connecting trails in the surrounding area.
Improving transit service.
Intriguingly for number seven, a number of people ( I don't know how many) suggested greater connectivity between area Main Street programs. Something similar to LYMMO downtown that runs on a continuous loop, but one that would connect Main Streets outside of downtown. People want to be connected.
So, what are respondents asking for?
Respondents' Top Ten Wish List
Add sidewalks
More shade, trees and landscaping.
Walkability/Pedestrian friendly
Safer for pedestrians
(One through four seem to be saying the same thing to me, to be frank.)
Slower speeds, speed control.
Better, safer parking design.
Aesthetically pleasing.
Add bike lane.
Bikeability/bike friendly.
Safer for bicyclists.
A lot more was covered this morning and still more will come out with the full study report, but I'm excited about the progress that's been made so far and so I wanted to share.
Finally, don't miss the upcoming Corrine Drive Study Public Workshop, Thursday, July 27, 6-8 p.m. at Leu Gardens. It's yet another opportunity for people to have input into suggested design proposals, of which there will be four, once Metroplan completes their study.
The final results of the traffic study and respondents' surveys will be released in full after the workshop on July 27.
Click HERE for more information on the workshop.