Here is a look at some of the best events taking place this weekend. Remember, you can always visit the complete events calendar by clicking on "EVENTS" in our main menu.
If you'd like to have your event added to our calendar, simply send a link to your Facebook event page to [email protected].
Be sure to use our categories on our online calendar. They'll help you find the best options for things like Call to Artists, Pub Crawls, Pop-ups, Date Nights, and Yoga events.
SATURDAY, AUGUST 12
This is the 3rd year of the Summer Games and the 7 Wall St event overall! Don't miss Orlando's Favorite Fitness Party!
Guess what everyone? Keep Orlando Beautiful will be hosting another Electronic Waste & Textile Recycling collection day! We are teaming up with two wonderful organizations in A1 Assets, Inc & ATRS Recycling​, both are influential in assisting our community. The event will take place on Saturday, August 12, 2017 at Orlando Festival Park from 9 a.m. until 1 p.m. This is a free event, one at which you wont even have to get out of your car. We will be…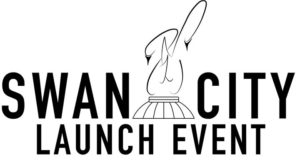 Swan City is ready to spread its wings and wants you to be there for it! Swan City has been working in partnership with Orlando Shirts to launch their branded apparel and will be releasing six designs for the Orlando community. These designs will be posted closer to the event date so you can check them out. There will also be a pre-sale event held online only for those that just cannot wait to get their swan on and also…
Back by popular demand… we are proud to announce the RETURN of the drunk spelling bee! Impress the crowd with your amazing spelling skills! For the low price of $5 you get entry into the competition, a draft beer, and a sake shot between rounds to keep it interesting. We will have master of ceremonies "Kirk" hosting! So study up on your dictionary and start drinking now for a shot at sweet swag and fame. Show up early to make…
Chef Bob Aungst, Monark Premium Appliance Company on Park Avenue in Winter Park, and Kona Brewing Company are hosting a Hawaiian-themed culinary experience. The event will be held on Saturday, August 12 from 1 to 3pm at Monark's kitchen and appliance showroom at 500 S. Park Ave. Participants will enjoy an interactive culinary experience, featuring the tastes of Hawaii in an easy to prepare family style meal – no suckling pig or fire pit required! Collectively, participants will prep and…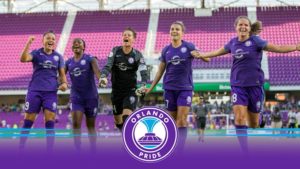 *Tickets in the Club and Midfield East Premium sections include select food and beverage for free. The supporters section located in sections 22-28 is safe-standing only with no reserved seats. Sale Dates and Times: Public Onsale : Sat, 18 Mar 2017 at 07:00 PM
Old School Hip Hop Jam with DJ Jaymob at Lil' Indies
SUNDAY, AUGUST 13
Orlando is… a power plant in Johannesburg, an epic poem, a celebrity mask used as a marital aid. In this anthology of fiction, creative nonfiction, and poetry, Orlando is anything but the Florida city so often associated with theme parks. In Other Orlandos, the city's writers twist a familiar word into new contexts and connotations. JOIN US FOR A PARTY TO CELEBRATE ORLANDO AUTHORS WRITING ABOUT OTHER PEOPLE, PLACES, & THINGS NAMED ORLANDO. Pre-order the anthology here: https://burrowpress.com/product/other/
Chakra Khan and Special Guests (Alexandra Love and DiViNCi) Sunday, August 13th 7:00pm Doors, 7:30pm Show. $10-$20 donation. Please bring wine or food to share. Chakra Khan is Alexandra Love + DiViNCi. The deep, personal writing style, eccentric cadences and lush harmonies of Alexandra's performance, in concert with DiViNCi's vast, poly-rhythmic, orchestral soundscapes is perfectly matched. Together, their sound is like smooth electricity, an intense, bass-rich, melodic wind. Their newest album, The Cope Aesthetic, coming June 3rd, is a more…