This past July we wrote about a petition to have the City install a rainbow crosswalk near Pulse site. The Mayor has since announced that the City of Orlando will in fact be installing one near the nightclub this week.
The petition, available HERE, requested that the crosswalk be installed at the intersection of South Orange Avenue and gathered 2,780 signatures.
The City has chosen the less busy western side of the intersection of West Esther Street and Orange Avenue, located just south of the Pulse property [GMap].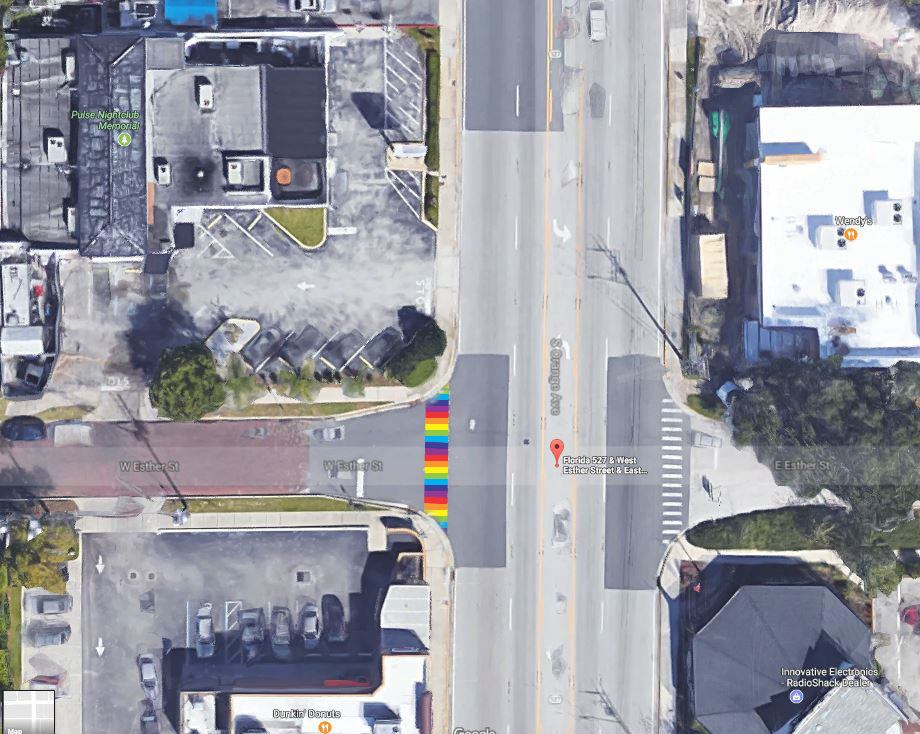 The crosswalk is expected to be installed by Wednesday, October 11, weather permitting, just before Come Out With Pride events this weekend.
This announcement follows closely behind last week's news of plans being submitted for an interim memorial park on the Pulse Nightclub property. More on that story HERE.