PROMO: Dr. Phillips Center for the Performing Arts has announced a new series called AMP'd that will feature six local bands and musicians over the next six months.
Each month an artist will perform at the Alexis and Jim Pugh Theater stage, in an effort to give local talent exposure to a new audience.
The artists performing in the series are: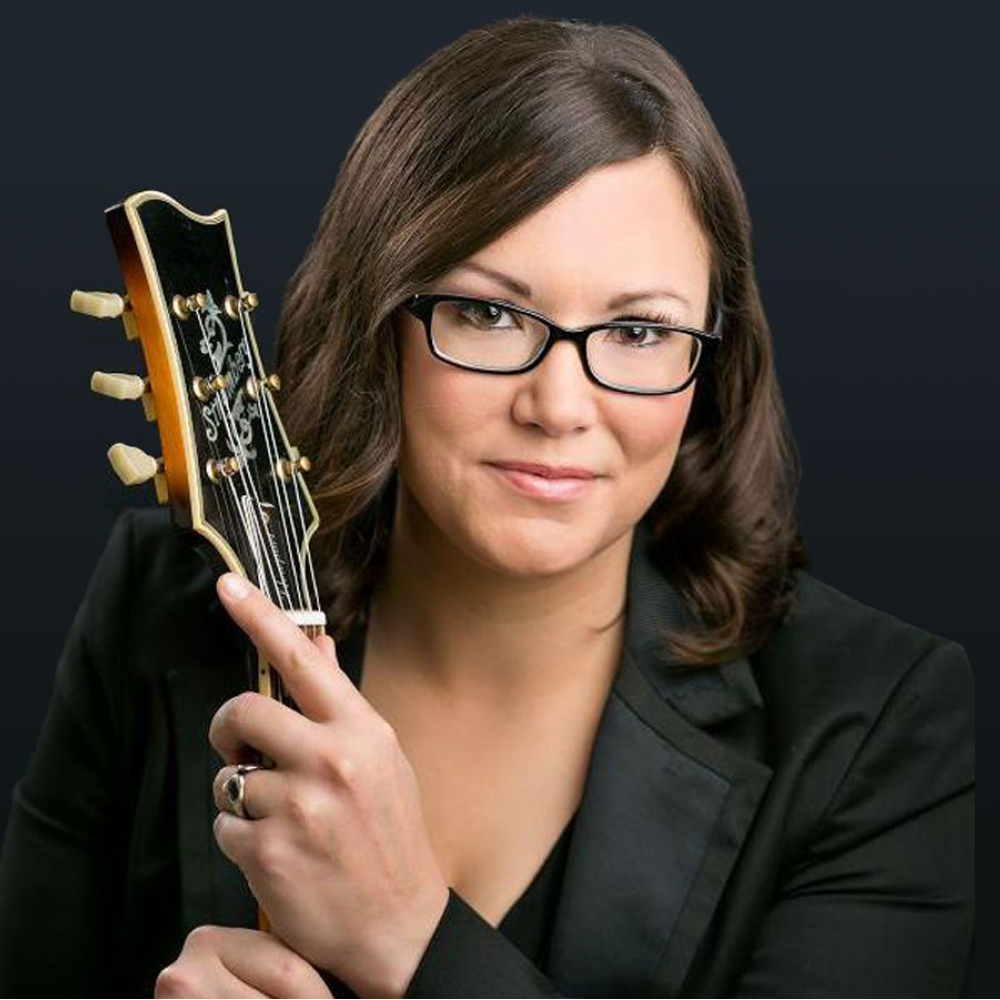 November 27, 2017: Nicole Equerme has been a professional musician and audio specialist for over a decade. Her musical career began as a euphonium player at the age of ten, adding French horn at 11 and trumpet in high school. She began to explore the guitar, playing various local venues, frequenting Friday night bluegrass jams on the mandolin. She earned her B.F.A. of Arts in English while minoring in Digital Arts from Stetson University. It was during this time she fell in love with the digital music world. While in college, she got a job as an Entertainment Tech at Universal Studios, working her way up to Show Systems Tech, installing and maintaining all A/V property on the resort. She returned to school to get her B.A. in Music, focusing on composition and jazz guitar. She relocated to Boston to work as a technician at MOTU, Inc, focusing on customer service and one-on-one lessons to help clients maximize performance and efficiency through the industry standard audio product, DAW Digital Performer. She has continued singing, writing songs and playing guitar professionally all over Massachusetts and Central Florida, and her first album of all-original music is now complete.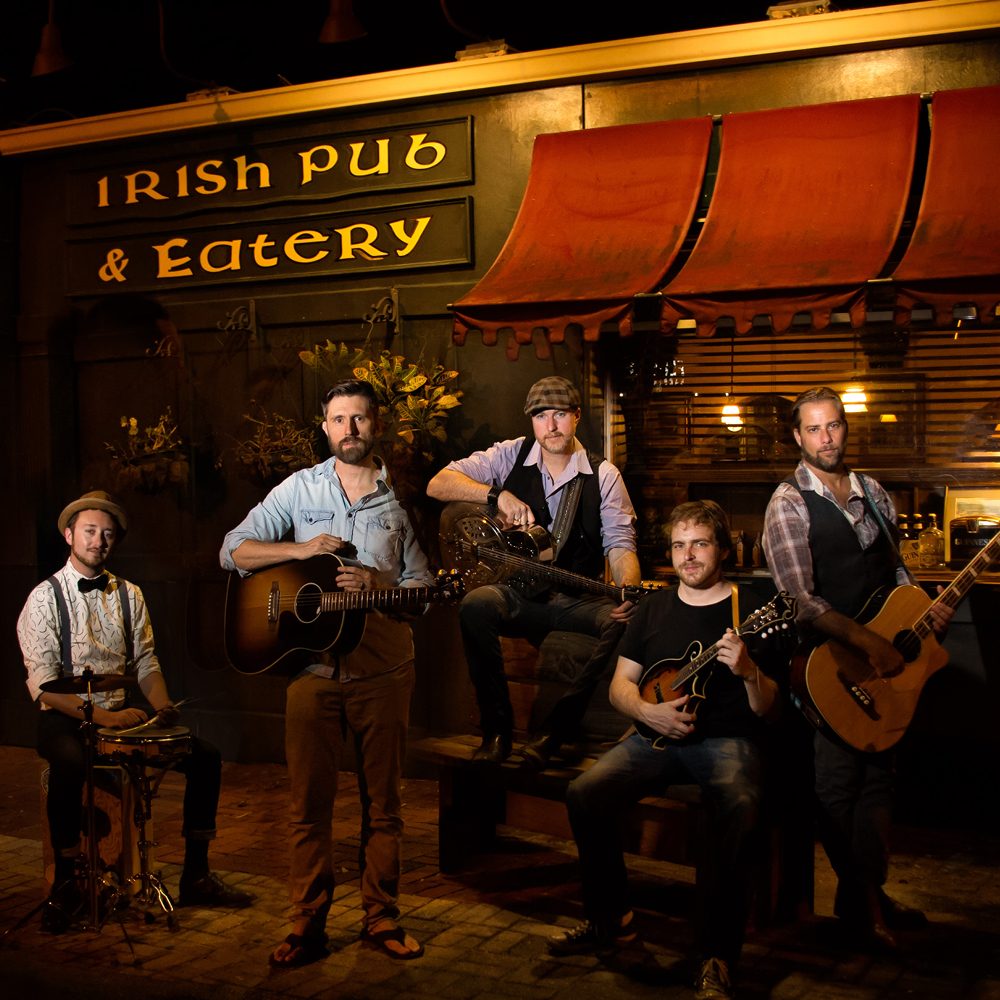 December 18, 2017: Beemo is an Americana quintet from Central Florida with a sound best described as a tall pint of acoustic rock with shots of Irish folk, punk and mountain music. The group consists of Dan (vocals), Sean (guitar), Matt (mandolin), JB (percussion) and Tony (bass). Their songwriting draws inspiration from classics like Bruce Springsteen, REM and Johnny Cash. However, Beemo's stage presence emulates contemporaries Nickel Creek and Avett Brothers. The warm and bright optimism in their songs and explosive stage presence belies a tremendous amount of real life struggles from the band's past. Full of heart, Beemo is a living testament to the healing power of music. They pour their energy into every note and leave audiences with a powerful message of hope.
January 22, 2018: CeCe Teneal and Soul Kamotion bring new meaning to the term "blues funk fusion." For more than 15 years, they have performed collectively, and they take each opportunity given to feed the live music famine of the world. This band can't be put in a box. Whether you call it funk, soul, blues, rock or jam-band, Soul Kamotion puts all the labels to the side. Each member is afforded the freedom to grow, learn and, most importantly, take risks. Comprised of Chris Baptiste (keys and musical director), Terrell Kimble (bass), Lavon Rushing (guitar), James Adkins (drums), Kenyarda Scott (vocals) and CeCe Teneal (lead vocals), Soul Kamotion provides an incredible musical experience that transcends cultural and generational barriers. Critics and fans have characterized CeCe Teneal as "a musical force to be reckoned with." Her longevity and achievements in the industry over the past decade are certainly a testament to that view. This country girl possesses a powerful voice intertwined with a passion and energy that is second to none. Her own original sound has attracted the attention of fans across the globe, and her first music video, "Eleanor Rigby" was premiered exclusively on Huffington Post. She has been nominated for three Independent Music Awards and claimed their title for 2011 Best Gospel Song ("I Heard You Prayin'") and Best R&B Album. Her other accolades include the 2015 Touch the Mic "Muse" Award, Best Female Singer at the 2009-2010 Orlando Hip-Hop Awards. In October 2017, Soul Kamotion will complete their first collective album, which is set to be released in January 2018. Keeping God first, CeCe Teneal & Soul Kamotion are humbled to serve because they truly believe that whether there are 5 or 5,000 listeners in an audience, each one deserves an unforgettable, stellar performance.
February 19, 2018: Thomas Wynn and The Believers hails from a musical family, the sibling-led band that is heavily influenced by Thomas and Olivia's father, Tom Wynn, the original drummer of Cowboy, one of Capricorn Studio's (Allman Brothers) legendary bands from the 1970s. His influence, as well as their faith and rearing in church, undoubtedly shaped their songwriting and musical interests. Their deeply rooted principles certainly laid the foundation for what the Wynns bring to The Believers' sound. Thomas's spirit-moving vocals are uniquely supported by sister Olivia's engaging and captivating voice and presence. Her strong vocal harmonies and wide-eyed response is the perfect companion to his yearning banshee cries. REAX Magazine recently said, "For once, you have a Florida band that is truly Florida. They look like Florida, they sound like Florida, with a touch of Molly Hatchett, The Band, Neil Young and The Black Crowes. Not fad hipster, not transplant Florida, but Florida Florida. These guys are on the leading edge of creating a new southern rock scene. The sum of the parts is the strongest live shows in the region. Powerful melodies and hooks, grinding jams with soaring guitars and tight drum work and a front man that carries the audience to new heights." Winner, Best Live Band, 2011 OMNi Awards.
March 26, 2018: Blueanimal is made up of Drs. Matt Lube and Luke Elms, Aaron Gandia and Ry Kovacevich. Matt and Luke started out their musical careers together in the summer of 2011 in a local Orlando band called Redwax. At the time, the pair also enjoyed writing and playing together and doing shows as an "electric duo" when the rest of the band was busy. This led to the band, Blueanimal. They went into the studio in May 2015 to record 13 original songs on "Hippies and Beauty Queens." The lineup rounded out with their producer Aaron Gandia joining in on drums and studio engineer Ry Kovacevich on lead guitar. The band is currently working on two full length releases for late fall/early winter.
April 23, 2018: Sandy Shugart and The January Band features Dr. Sandy Shugart at the helm. He blends two careers: one as a poet and singer/songwriter, another as a college president. He says they nourish each other, his "day job" giving him the material that is turned into ballads and folk-rock licks on life, work, growing and growing old. With three independently produced CDs since 2000, Sandy has also developed a unique performance style. Many of his audiences book him for a formal speech at a convention or professional development event. What they get, instead, is an engaging hour or more of stories, songs and poems aimed at the heart more than the head.
Tickets for each show start at $15.00 and will go on sale Monday, October 23, 2017 at 10 a.m. Six-show packages with guaranteed same-seat for the entire Series are $75. A 3-show pick-your-own package option is also available for $39.99.
Subscriptions are available only by phone: 844.513.2014. Single tickets may be and may be purchased online at drphillipscenter.org, by calling 844.513.2014 or by visiting the Dr. Phillips Center Box Office at 445 S. Magnolia Avenue, Orlando, FL 32801 between 10 a.m. and 4 p.m. Monday through Friday, or 12 p.m. and 4 p.m. Saturday. Online and phone ticket purchases are subject to handling fees