Bungalower was recently invited to sit down with, partners Alex Tchekmeian and Iain Yeakle, the brains behind Foxtail Coffee (Facebook | Website), in an attempt to gain some clarity about their recent whirlwind of upcoming projects.
With several locations still pending, and specific open dates dancing in the wind, the Foxtail boys were excited to share firm details about the much-anticipated Foxtail Farmhouse and to have a chance to provide some more accurate information about what they have cooking.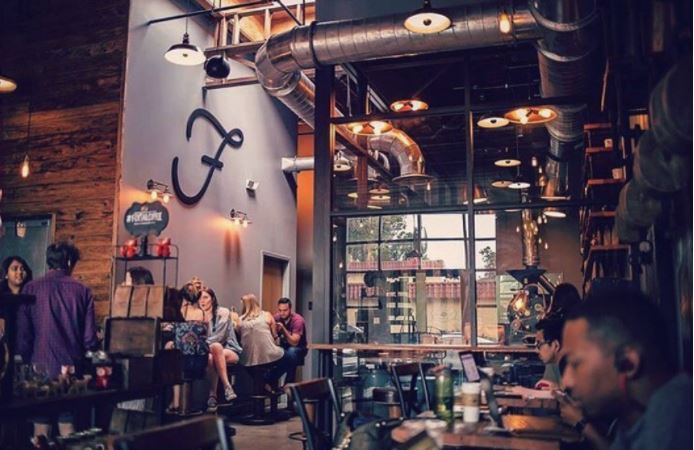 "Foxtail is such a local community concept, I think we realized it's important for us to communicate the details to substantiate what's going on." – Alex Tchekmeian
Following the success of the recently opened Downtown location, Tchekmeian and Yeaklesaw seized the opportunity for continued expansion. With plans to open satellites in the new Hourglass District, SoDo, and in Altamonte Springs; none of which have confirmed open dates.
The Hourglass District Foxtail was recently completed and is fully-prepared to open. Foxtail intends to announce the official open date once the District's plans are finalized from both land owners and the City.
Also confirmed are their plans to open in the recently announced SoDo location. Still in pre-planning stages with the City, this shop will occupy what locals have known for over 20 years as Mama B's Giant subs.
"Mama B ended up retiring and a lot of her retirement plan was to sell her real estate. That's when we came into the picture" – Alex
Despite the changes to the local staple, however, Foxtail is excited to aid the former resident in fulfilling her long-term retirement dream.
"She ran a very successful business for a very long time – it seemed like her retirement program hinged on the liquidation of her real estate and she could now live off of the real estate funds. She couldn't retire until she sold that [property]." – Iain Yeakle
Slightly outside of Orlando's Bungalower districts will be Foxtail's largest location in Altamonte Springs. As their first-ever drive thru location, Altamonte customers will enjoy Foxtail favorites, expansive patio seating and considerable parking for those stopping in. Foxtail Altamonte will also provide customers more food and beverage options direct from their in-house kitchen.
Through their rapid expansion, it's evident the partners have impacted local Orlando in a big way. Nearing the one-year anniversary of Foxtail's flagship location, the Winter Park staple is quickly approaching their next-door expansion.

Less than a month out from its public unveiling, the Farmhouse will feature the world's largest coffee siphon bar, equipped with 14 individual burners. Complementing the bar will be a commissary selling light bites, like sandwiches and pastries, all sourced from local vendors.
The main coffee shop itself will face minor changes so customers can access the coffee shop and Farmhouse from one another for a continuous experience.
"The Farmhouse closes off completely for private events but still connects to Foxtail Coffee. This allows us to have private events [at the Farmhouse] and still have Foxtail Coffee open."-Alex
Unlike any of their other locations, the Farmhouse will also cater to the after-hours crowd. Directly mirroring the coffee wall will be a wine bar featuring local wines, coffee and wine pairings as well as other specialty cocktails.
For the coffee lovers fascinated by Foxtail's roasting process, it will also offer weekend roasting classes. Hosted in their roasting room, reservations for groups of 8-10 will be available online.
As just one of his many businesses, Tchekmeian, stresses that Foxtail is a standalone entity. While the recent purchase of the Copper Rocket in Matiland falls under Tchekmeian's ownership, there is no affiliation to Foxtail Coffee.
"We don't want that association because it's not true and one has nothing to do with the other…it's not a coffee shop." – Alex
Tchekmeian's music merchandising company, AKT, purchased the dive bar to fix the recent TV show's attempt at renovations. The 22-year-old establishment is a well-known local watering hole and home to local music that Tchekmeian felt the importance of keeping. The bar will continue to cater to live music, serve 100+ beers, broadcast programming on over 40 TVs, and dish up bar fare from their new kitchen.