We've had a stellar year here at Bungalower and it's all thanks to you, our readers. We've launched a weekly radio show on Real Radio 104.1, our monthly mailer of local offers is still going strong, we have some excellent video partners, and we hosted our first series of events; a la the Bungalower Bazaar. 2018 has some massive projects lurking in the distance and we can't wait to tell you all about them, so stay tuned.
Thank you so much for sticking with us and keeping us on our toes. We are proud to champion Downtown Orlando and the surrounding bungalow neighborhoods and we hope you love our work as much as we love serving it up to you every day. Bungalower is a social enterprise that believes strong cities are built with informed and engaged residents and you validate our mission every time you click on our stories and share them with a friend.
The following list is a collection of our top ten most read posts in the past year, in order of clicks – not including our event calendar and our main landing page, which are our most landed-on pages.
"MAYOR JACOBS HAS ISSUED AN ORANGE COUNTY CURFEW STARTING 7 P.M. SUNDAY, SEPT 10."
Click HERE to continue reading.
"We wrote about the bar back in early May when the owners were trying to raise some money on Kickstarter to fund their project. Although their fundraising campaign failed, the owners are still pressing on with their downtown retro arcade venue."
Click HERE to continue reading.
"Billy's heart was too big for his fragile body. Not that he'd let on. You'd hug him tight when you'd see him and his hips would dig into you, as if in warning, "Don't love too hard, you could bruise me." Not that he'd push you away."
Click HERE to continue reading.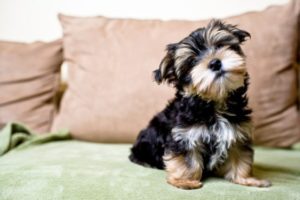 "The Pet Alliance of Greater Orlando has set a goal to end pet homelessness by 2026. Part of that effort will be to expand the amount of rental properties that allow for residents to keep cats and dogs, regardless of breed or size."
Click HERE to continue reading.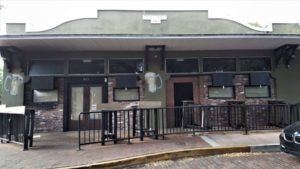 "The owners of The Lodge and The Woods in Downtown Orlando have taken the helm of the recently vacated Burton's Bar and Grill in Thornton Park."
Click HERE to continue reading.
"It's true, the Thornton Park dive bar staple, Burton's Bar, has closed for business. Bungalower spoke with an employee who told us that they closed on Monday, February 27."
Click HERE to continue reading.
"Wildflower Farm is a homestead farm in East Orlando that raises free-range chickens, grows vegetables and citrus, and makes their own soaps and cheese from their American Alpine dairy goats. Every so often, Orlandoans also have the opportunity to join the goats for "Baby Goat Yoga."
Click HERE to continue reading.

"After six years serving up fancy hot dogs, Frank and Steins will close for renovations in July, as it makes the transition into becoming a food hall."
Click HERE to continue reading.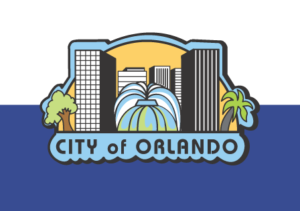 "The City's newly launched flag redesign contest has moved on to its second phase. The Flag Design Committee has selected their favorite designs from all of the submitted options. The public will now rank them, via votes."
Click HERE to continue reading.

"The Sears department store at Fashion Square Mall closed in November, 2016, after being in business for 50 years. "
Click HERE to continue reading.