EDIT: This project will be located on the northwestern corner of the intersection, not the northeastern corner as originally stated. Apologies for any confusion.
A Master Plan request has been filed with the City's Planing Department for the permissions needed to construct a 5-unit townhome development in Lake Eola Heights.
The rear-loading Fountain VU 5 project would be located at 330 Broadway Avenue [GMap], located on the northwestern corner of Ridgewood Street and Broadway Avenue. The townhomes would measure in at roughly 4,100 SF and come with two-car garages.
Currently the property is home to a single-family home built in 1921 that was converted to store/office/residential class 3.
Check out the view of the Linton E. Allen Memorial Fountain on Lake Eola from the front yard.
The following designs were submitted by Mark Kinchla, the same developer behind the Samsara luxury townhomes, built in the former home of United Pentecostal Church just up the road.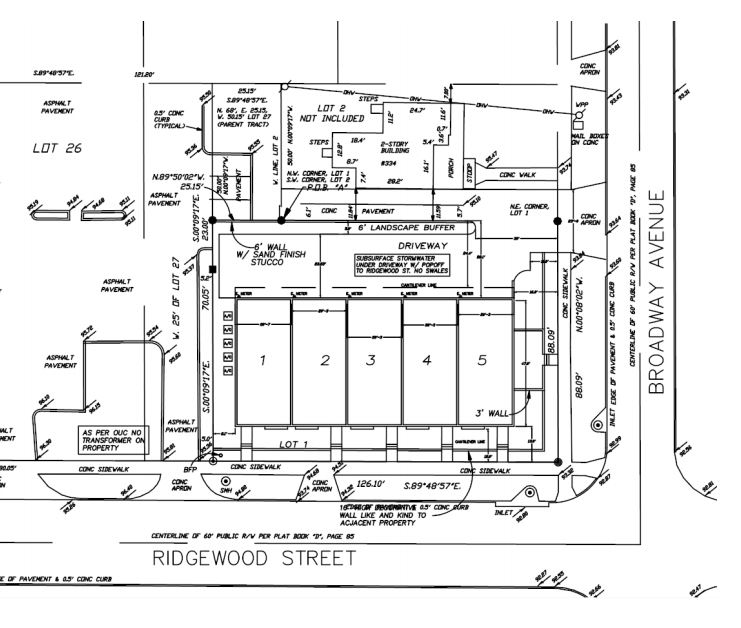 This project is scheduled for a public hearing at the Municipal Planning board on March 20, 2018.