"Hey Bungalower, what's being built behind se7enbites." – anonymous
A single-story building was recently demolished at 615 Irvington Avenue, tucked away behind Pho Hoa, Se7enbites, and Plato's Closet [Gmap].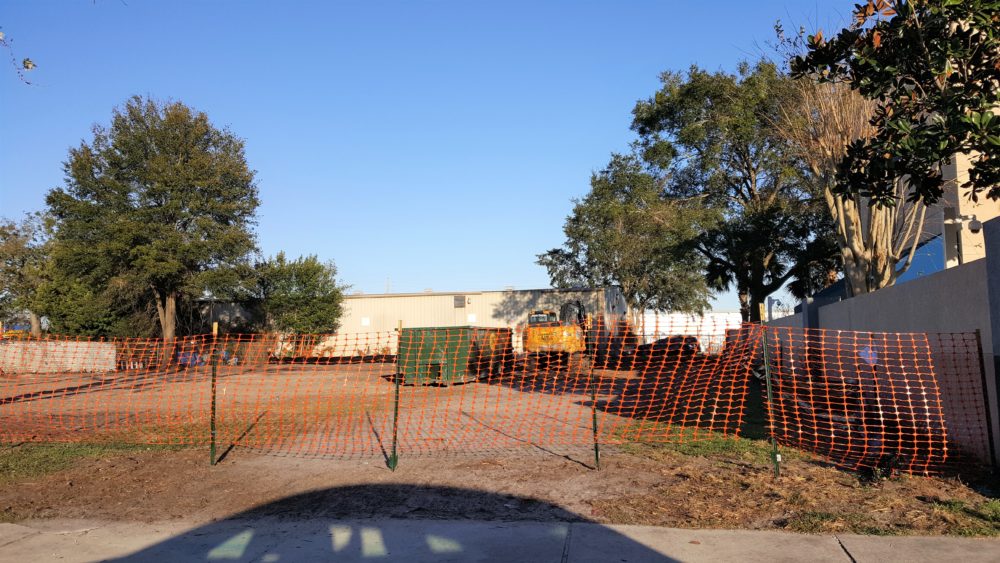 The work is being done to prep the site for a new food truck lot under the name of A La Cart: Street Food and Craft Beer. Plans submitted to the city call for the construction of a 1,242 SF building to operate as a bar serving beer, wine, and coffee.
The new development is the work of Dustin and April Williams, who hope to have a selection of five food trucks at a time at the new Milk District venue, according to a recent report by Orlando Sentinel. The couple is still deciding on whether or not it will be a rotating schedule or something more permanent.
Other features of the property will include a play area for children, an outdoor courtyard, and 15 parking spots for guests.
A La Cart will be located under a mile away from the Tasty Tuesday food truck series and is expected to open this summer. They will be open seven-days-a-week.