We announced HERE in December that a new national coworking chain would be opening an Orlando location in the Lincoln Plaza building Downtown. They have officially begun construction and build-out of their new 10th floor home.
We have plenty of coworking models to choose from in Orlando as seen in THIS LIST made by our friends at the Orlando Economic Partnership, but Industrious (Facebook | Website) is one of the first professionally-led brands to set up shop here.
They recently raised over $75 million in funding and are looking to scale up to over 75 locations across the county.
Industrious will offer plenty of perks to members, including flexible term agreements with 24/7 access, professional conference rooms, high-speed internet, unlimited printing, and mail service.
The layout will have plenty of common spaces for casual meetings and socializing, as well as for hosting events. They are also installing soundproofing measures in all of their phone booths throughout the space for increased privacy.
A complimentary cafe in the main entryway will be stocked with fresh fruit, snacks, and beverages at all times but will also feature daily breakfast options, all included with membership.
We took a tour of the space on Tuesday, February 13 to see how construction was going and were treated to some great views of the Orlando skyline. The entire space is designed to allow natural daylight to flow through all of the offices uninterrupted, via a series of glass walls and clever design.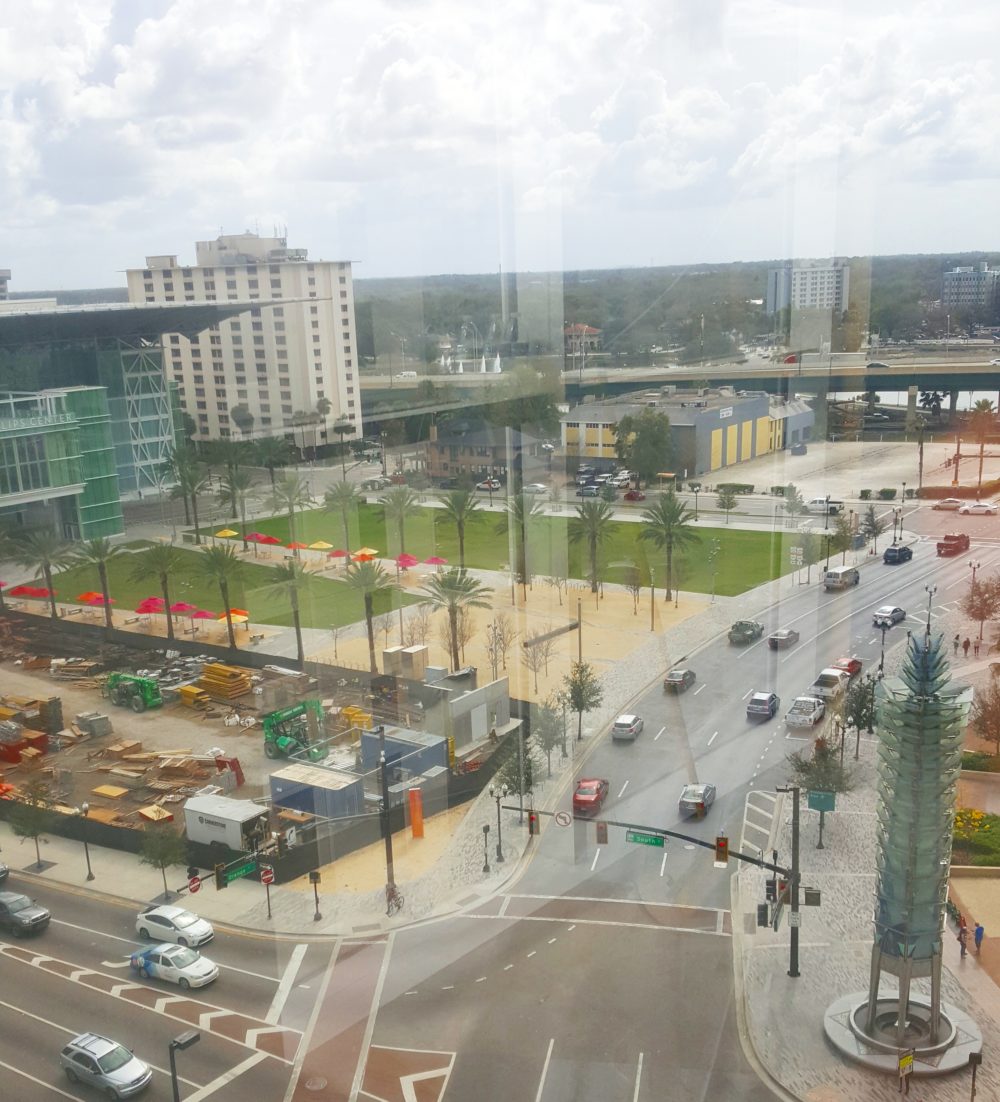 Membership prices are as follows:
For a breakdown of the offices and layout of the entire coworking space, please see the floorplan attached.
Industrious is located at 300 S. Orange Avenue, Suite 1000 [GMap]. No opening date has been announced at this time.