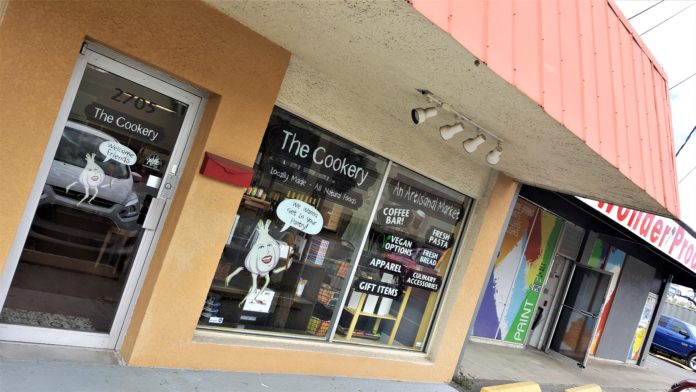 The Cookery (Facebook) has just opened in the strip that houses Wonder Products Paint store at 2705 E. South Street [GMap] in the Milk District.
Orlando residents may recognize the Cookery as a former tenant of nearby Market on South and the District at Mills. The owner of the shop, Sandra Segismundo, has closed her satellite locations and launched her own space that showcases locally-made sundries, food items, and a coffee bar by Mercantile Coffee.
Segismundo has also launched a loyalty program that will award each shopper with $20 store credit if they accumulate enough points on their card (you get one point for every two purchases).
The Cookery is always looking for more local goods to stock in the shop so reach out if you'd like to rent a shelf or showcase your product there.
They are open 8 a.m.-8 p.m. Monday to Saturday, and 10 a.m.-6 p.m. Sunday.