We often get photographs and tips from our Bungalower readers of things that are happening around town, so we have started featuring them on the site in a series called Eyes on the Street, in honor of our favorite urbanist Jane Jacobs.
"Yacht Pub replacement at least gonna be a bar it seems!" – Ian Cummings
Belle Isle Yacht Pub (Facebook) was located at 7521 S. Orange Avenue [GMap] and closed in February, 2018. More on that HERE.
Replacing it will be the Cerveza House (Facebook), which as its name suggests, will be a beer house. Renovations hinted at in their social media accounts include a bottle cap mosaic bathroom floor and the addition of new television screens.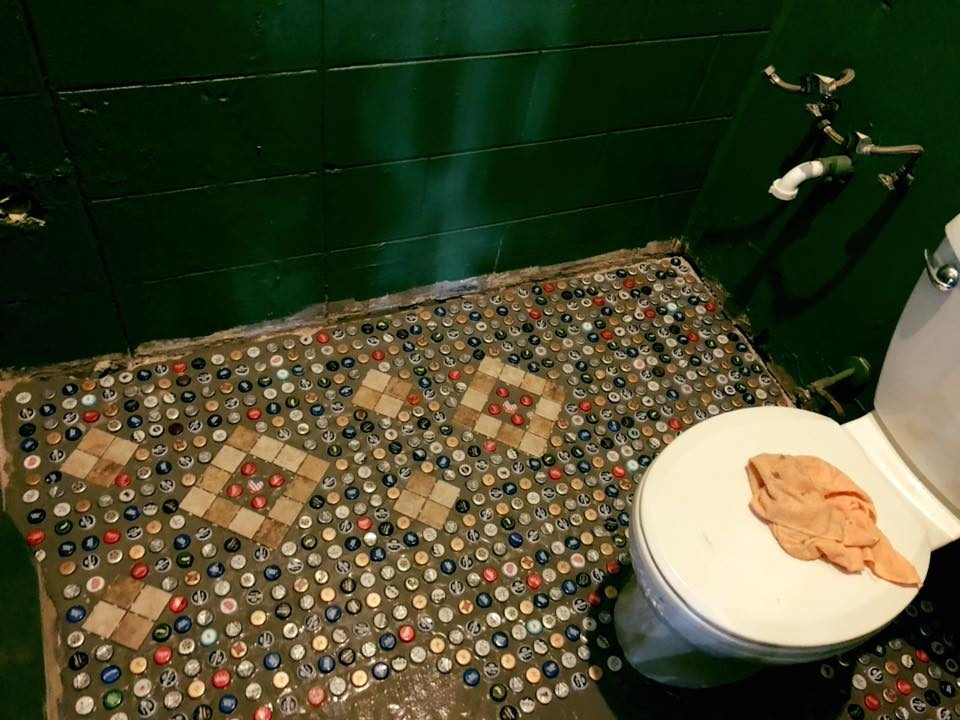 The operating hours have yet to be released, as well as an expected opening date.