We've been reached out to by multiple couples over the holiday weekend asking about some of our favorite places to get hitched – outside of crowd favorites like the Orlando Science Center, Mennello Museum Sculpture Gardens, Leu Gardens, and anywhere on Disney property.
We reached out to our pals at Blue Helium Concepts, the new hosts of the Orlando Wedding Stroll, because experts, for some advice on what to look for and came up with the following list.
Enjoy, and congratulations!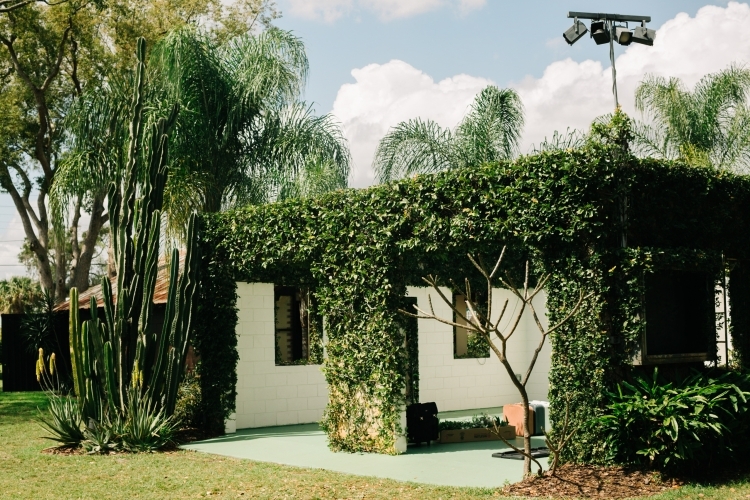 Venue Name: The Acre Orlando (Website)
Address:  [GMap]
Capacity: 250-ish
This is one of Orlando's best, and unsung, event venues. It's a compound located in College Park with old buildings and tons of plants that make it like Bali! So pretty. The rental fees are totally workable and based on how many people you have coming to your event. They've got tables and chairs, and linens, and cacti, and an empty food truck. And an outdoor stage. Classic.
Venue Name: Citrus Club Orlando (Website)
Address: 255 S. Orange Avenue, Suite 1800 [GMap]
Max Capacity: 200 guests
The Citrus Club has been used as a wedding venue since 1971 and comes with its own on-site wedding planners, in case you didn't bring your own. They have their own kitchen and serving staff, and some of the best views of the Downtown skyline in town. Their rooms can accommodate up to 200 guests and multiple packages for different styles and budgets. You do not need to be a Citrus Club member to rent the space.
Venue Name: Grand Bohemian Orlando (Website)
Address: 325 S. Orange Avenue [GMap]
Max Capacity: 8-200 guests
This beautiful downtown hotel can fit roughly 200 guests max in their larger ballroom or on their rooftop wedding pavilion (which is ceremony access only), but there are roughly six gallery spaces and two ballrooms available for rental. Catering options are provided by the venue but the party has to end by 2 a.m., because it's a hotel. We told you that already.
Venue Name: Dr. Phillips Center for the Performing Arts (Website)
Address: 445 S. Magnolia Avenue [GMap]
Capacity: 80-2,700 guests
You can rent anything from the lobby to the Walt Disney Theater in this award-winning venue in Downtown Orlando. Guest capacity ranges from 80 people on the Kessler Tier to 2,700 people in the Walt Disney Theater if you're looking to host a real production. Click HERE to download their event rental guide.
Venue Name: Ceviche Tapas Orlando (Website)
Address: 125 W. Church Street [GMap]
Capacity: 60-200 guests
This beautiful Church Street gem does everything from rehearsal dinners to engagement parties, to the actual wedding ceremony in their fancy interior. Since they're a functioning restaurant they also can cater your event. They've won the Bride Choice Awards via Wedding Wire three years in a row. Seated capacity in the chapel room is 60 people and 165 people in the banquet hall.
Edit: The special event spaces are located on the second floor of this popular restaurant.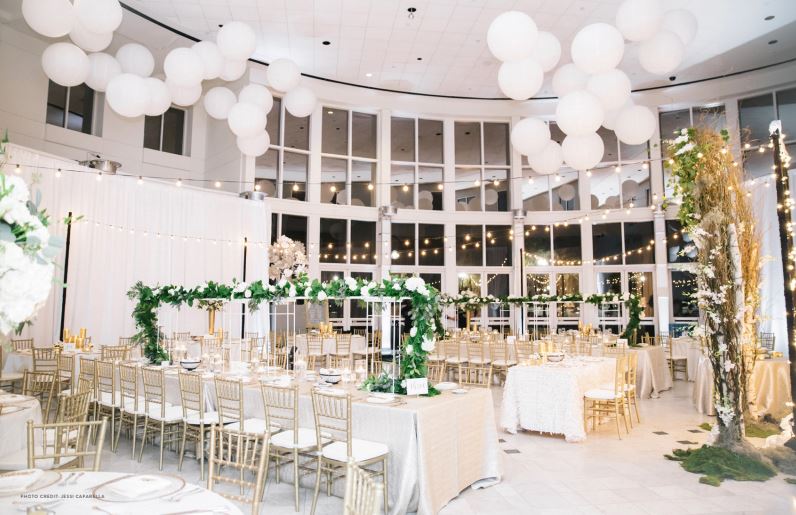 Venue Name: Orlando Museum of Art (Wedding)
Address: 2416 N. Mills Avenue [GMap]
Capacity: 40-250 guests
Not only does this building look like a mini, art-filled coliseum, it's run by a 501 (c) 3 so your wedding moneys go towards supporting the arts in Central Florida. They've got the main rotunda (pictured above), meeting rooms, the Grand Gallery, the SunTrust Auditorium, a sculpture plaza, and all of the individual galleries available for rental. Yes, there's a kitchen on-site and private areas for the wedding party to get gussied-up in. Depending on the room, you can fit anywhere between 40 to 250 people in the rooms. Download the Wedding Rental Kit HERE.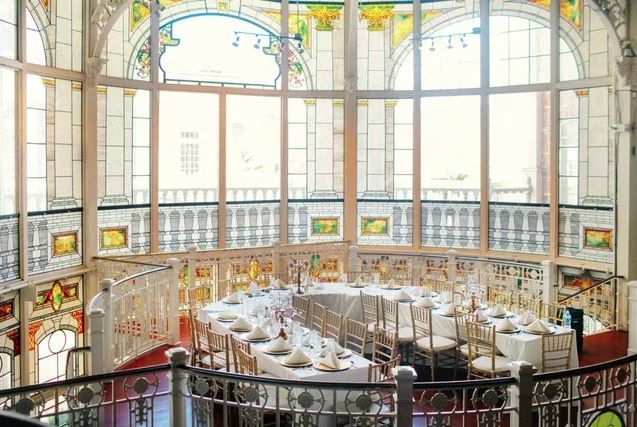 Venue Name: Orchid Garden at Church Street Station (Website)
Address: 225 S. Garland Avenue [GMap]
Capacity: Not provided
With that giant new Church Street Plaza development going up right behind it, we're quasi-scared that this beautiful venue will go dodo bird in the next few years but apparently, it's just the sister space, the Church Street Ballroom, that's getting torn down. The Orchid Garden is available for rental and has everything; tables, linens, banquet chairs, a candelabra, and a CAKE STAND.
Edit: We received the following email in regards to the the status of The Ballroom at Church Street:
"While it is true that the landlord intends to redevelop the space, the date is unknown. The Ballroom at Church Street is operated by Puff 'n Stuff Catering and we are currently accepting bookings with up to one-year's advance notice. We are partnering with the developers and we will know well in advance of a date for the redevelopment. Additionally, we are also exploring options with the developers for a reimagined ballroom space to replace the current ballroom." – Rosy Usmani, Puff 'n' Stuff Events Catering
Venue Name: Orange County History Center (Website)
Address: 65 E. Central Boulevard [GMap]
Capacity: 1-225
The History Center has everything; four floors of exhibits, outdoor event space, tables and chairs, set-up and clean-up services, lighting and sound equipment, and manatee sculptures.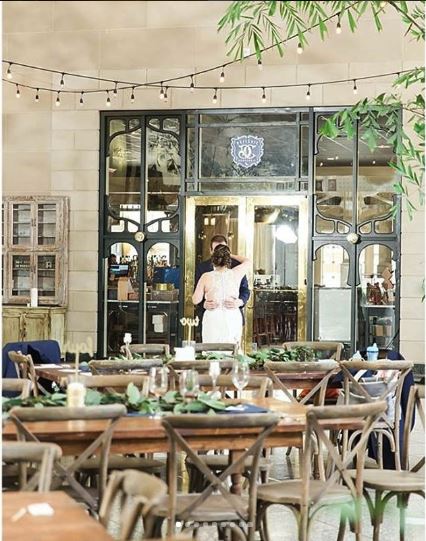 Venue Name: DoveCote Brasserie (Website)
Address: 390 N. Orange Avenue, Suite 110 [GMap]
Capacity: Not provided
So the adjoining Bank of America lobby is full-on Hogwarts/Gringotts Bank and Harry Potter-realness, but DoveCote itself isn't anything to sneeze at either. The restaurant itself has an upper-crust northwest feel that makes you want to eat chowder, the cafe seating is super-pretty with sky-high ceilings, and the outdoor atrium, with a little elbow grease, could look like a Versaille garden party (which is reportedly what the building owner is currently working on doing).
Venue Name: Quantum Leap Winery (Website)
Address: 1312 Wilfred Drive [GMap]
Capacity: 35-400
This winery is located in that in the upside down that is the street between Ivanhoe Village and Mills 50. They have relationships with some of the best food vendors in town and the event space inside is totally flexible, depending on your needs. They also have valet parking available too, which will come in handy because on-street can get tricky in this 'hood.
Venue Name: Kraft Azalea Gardens (Website)
Address: 1365 Alabama Drive [GMap]
Capacity: 20 guests
Okay, we know this says only 20 people, but if any of you are looking for a quick, down-and-dirty, easy-access spot to get hitched, but it's still super-pretty, this is it. It has Roman columns, you guys. The 5.22-acre public garden has gorgeous views of Lake Maitland and is open until dusk. Don't walk under the trees by the parking lot, as they're always full of pooping birds and they'll ruin your dress. Also, it's home to the largest banyan tree this far north.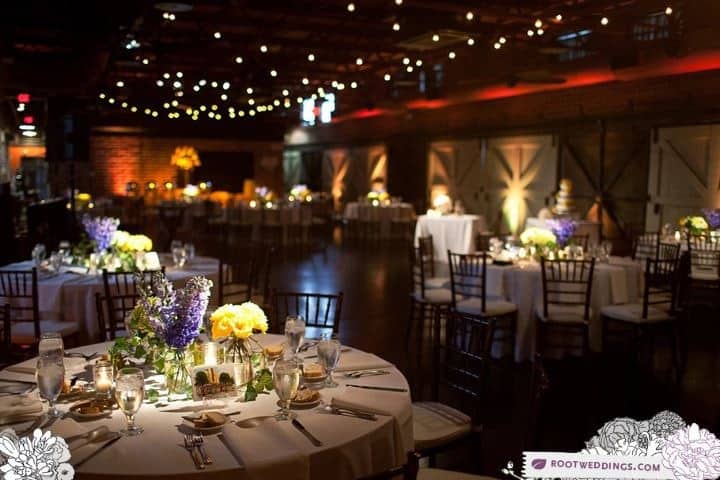 Venue Name: Winter Park Farmer's Market (Website)
Address: 200 W. New England Avenue, Winter Park [GMap]
Capacity: 140 guests
Another Winter Park-owned venue, the market is actually a historic structure, which you can tell from its brick walls and stuff. It's located right on the railroad, because, historic train depot, so be sure to time your event between trains. And tether your kids so they don't play on the tracks.
Venue Name: Albin Polasek Museum and Sculpture Gardens (Website)
Address: 633 Osceola Avenue, Winter Park [GMap]
Capacity: 125-350
The Capen House, yes, the one that was brought over a lake via boat, is available for your nuptial needs. It's got over 2,400 SF of event space available.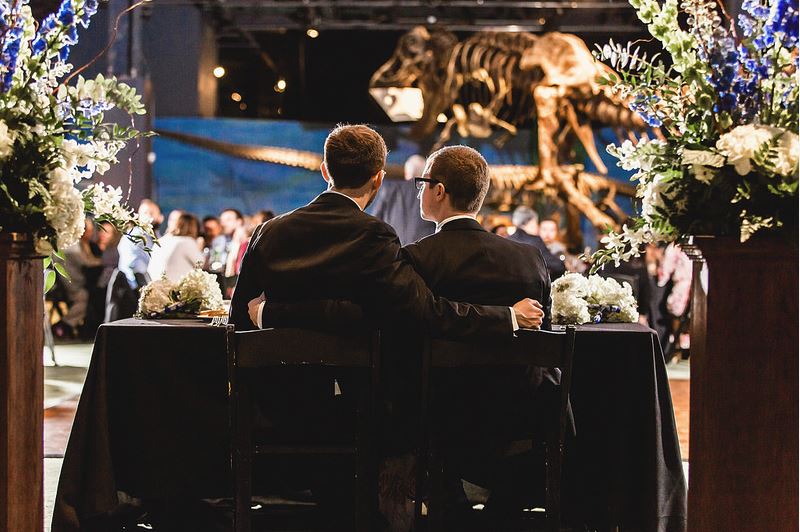 Venue Name: Orlando Science Center (Website)
Address: 777 E. Princeton Street [GMap]
Capacity: Not provided
If you're into science, like everybody else (thanks Marvel), then you should definitely check this venue out. The Science Center lets you get married in their dinosaur exhibit, their SunTrust Terrace, and their observatory. They have tables and chairs, a parking garage, event staff, and more.
Venue Name: Historic Dubsdread Ballroom (Website)
Address: 549 W. Par Street [GMap]
Capacity: 10-600 guests
Tons of parking, old world charm, and killer indoor and outdoor staging spots make this a really popular place to put a ring on it in the City Beautiful. While they can fit up to 600 guests, you'll have to bring your own chairs because they only have chairs for 250.
Event Venue: The Balcony Orlando (Website)
Address: 189 S. Orange Avenue, Suite 1120 [GMap]
Capacity: Not provided
With 10,000 SF of rooftop outdoor space that has you floating over Downtown Orlando and surrounded by beautious highrise, The Balcony is a fancy new kid on the block for all those trendy young couples that like things non-traditional.
Venue Name: Timucua White House (Website)
Address: 2000 S. Summerlin [GMap]
Capacity: Not provided
This is a home-turned-concert venue in Downtown South, opened by Benoit Glazer, a Canadian who loves Orlando more than you do. They regularly have free concerts in this venue under the auspices of their amazing Foundation, so if you rent the space, the money will go to a great organization that's all about making music in the City Beautiful. There's tons of parking spaces care of a nearby public park and three stories of concert seating overlooking the stage. Also, a really great sound system.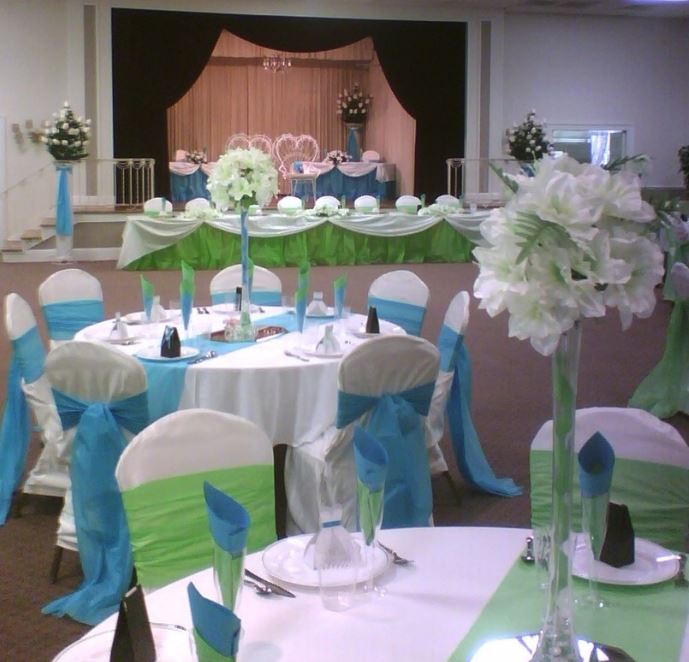 Venue Name: Sorosis – Orlando Woman's Club (Website)
Address: 501 E. Livingston Street [GMap]
Capacity: 240 guests
Super-cute old building sitting in the middle of Lake Eola Heights Historic District with a private Bride's room and separate entrance, as well as a separate tea room for a buffet. The club was founded in 1893 by ten ladies with a circulation library to help push education onto unsuspecting Orlandoans, but the clubhouse opened in 1972.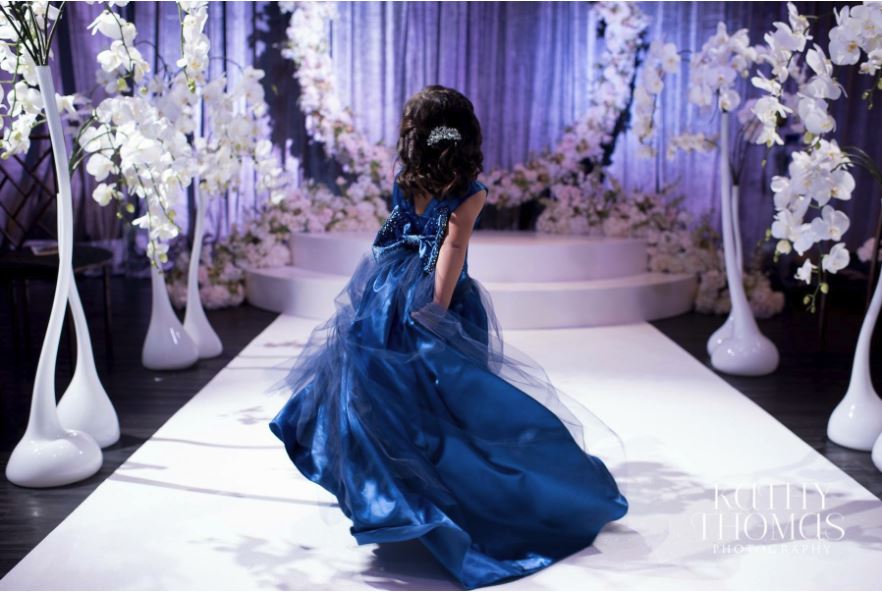 Venue Name: The Abbey Orlando (Website)
Address: 100 S. Eola Drive [GMap]
Capacity: Not provided
The Abbey (which also has a sister space upstairs called The Mezz) has a built-in bar, stage, patio, audio equipment, and is gorgeous. The End.
Did we miss anything? Put a link in the comments below so other Bungalowers don't miss out!