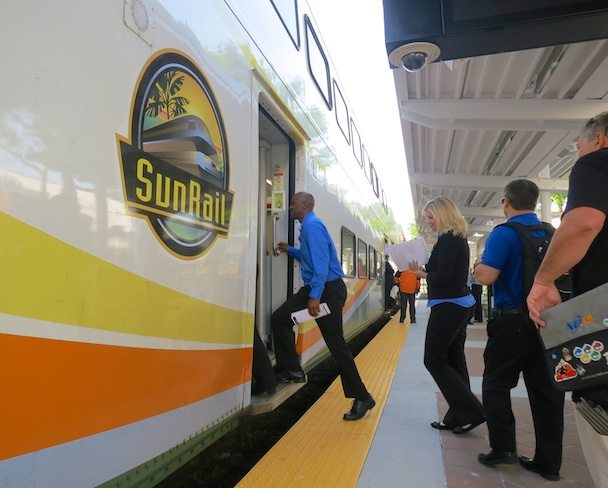 SunRail has just released their new schedule for their 17-mile southern expansion, which will add four new stations to the local train service. The new stations include Tupperware, Downtown Kissimmee, Meadow Woods, and Poinciana.
Trains will begin running the new schedule on Monday, July 23 but will not open to the public until Monday, July 30.
The new schedule features more mid-day time slots and some more night service, with a total 20 round trips per day.
You can see the new schedule HERE on SunRail.com or you can scroll down.