Update: According to Orlando Weekly HEREthe OHA will be hosting a public meeting at 2 p.m. June 28 to share updates on this issue. Click for more details. 
As first reported on News 6 on clickorlando.com, the Orlando Housing Authority has announced plans to demolish the Griffin Park public housing development.
The 300-resident project is almost completely encircled by I-4 and SR 408 in Parramore. Savvy readers may recall that Griffin Park was currently profiled by The Huffington Post in an article called "Even Breathing Is A Risk In One Of Orlando's Poorest Neighborhoods" on January 23. We wrote about HERE with quotes and context from the City of Orlando.
As you can see in the Huffington Post piece, this overlooked neighborhood has an inordinate amount of residents with serious respiratory problems, that most attribute to the proximity of the major highways that surround the homes here.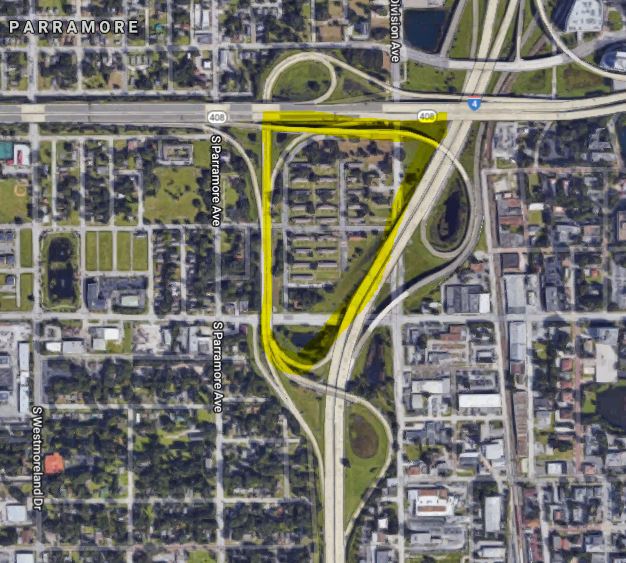 According to the report by Erik Sandoval, which you can read HERE, Griffin Park residents were informed that they would be relocated in order to demolish the 70-year-old property in order to build new public housing on the same site.
This is a developing story and a timeline for the demolition and relocation of the residents has not been released at this time. We have yet to hear back from the Orlando Housing Authority regarding their official plans.