Inhabit is a series by local photographer David Lawrence (Website), that shares stories about the people who call Orlando home. It's an exploration of where people live and spend their days, whether that be at home, in an office, the streets of downtown, or anywhere in between. Lawrence explores who people are and how they ended up where they are.
Every other week we will be sharing Lawrence's interviews, featuring a different Orlandoan and telling the story of the places they inhabit. Lawrence is available for private photography projects and can be reached through his website, above.

Who are you?
Richard: My name is Richard M. Smith. I am 39 years old. Surprise you? I am the founder and CEO of Florida Hops LLC and I'm from Orlando, Florida.
Where are we currently and what is important to you about this space?
Richard: We are currently at Central Florida Hops. This location is owned by one of my clients. They grow a variety of hops, up to 11 different cultivars.
Richard is a consultant for farmers who specialize in growing Florida hops. His goal as a business owner is to help first-time hops growers succeed right out the gate.

Can you tell me a little bit of your backstory?
Richard: I've lived in Orlando since 1990. I came up here from Fort Pierce. I moved up here with my parents. My dad wanted to go to school at UCF.
Would you call yourself a farmer?
Richard: I would call myself a researcher.
Why did you decide to become a researcher, and why hops in particular?
Richard: In 2008, the economy took a hit and they cut the hours at my job to the point where it was almost not feasible to even to go to work at that point. I realized there was an opportunity to start doing things for myself, and I enjoy working with plants.

I found out about the Orange County Master Gardeners program. I went there just to soak in the inexpensive knowledge. It really exposed me to a lot about plants that I didn't know. On a field trip, we went to the Mid-Florida Research and Education Center in Apopka. That's where I realized that I had the opportunity to continue my education and get a degree in horticulture, which is the art and science of plant production.
I went through a couple prereqs at Valencia College and transferred over to Mid-Florida Research and Education Center, and really just took advantage of the opportunity that I had. I got scholarships. I graduated summa cum laude, the only summa cum laude of my graduating class. Everything was paid for, so I was excited about that.

I had a professor … he's a home brewer; a little hobby he was doing. He tried to grow a few plants, and he mentioned it in class. Me being a little older than most of the students, I realized there was a lot of potential in hop production in Florida. One, because hop's have never been grown here before. It was always thought that you couldn't grow the plant here. Then two, the growth of our industry was just in its beginning stages. At that time, I think there was probably 25, maybe 30 different breweries in Florida alone.
As Richard continued, he realized that he could not only help farmers grow Florida hops, but also connect them with local bars and breweries who would purchase these hops to incorporate into their own beers.
Richard: 2013 is when I got introduced and 2014 is when I began my thesis work. We started off with four different varieties of hops, 15 replicas of these, 60 total plants in an open-sided greenhouse. That allowed me to really study the plant and learn a lot about it. I found diseases, pests, things of that nature. I was able to write up articles and share my knowledge with a lot of people.
Then from there that work helped us get $158,000 grant that was shared between two research centers, Gulf Coast Research and Education Center and Mid-Florida Research and Education Center.
That $158,000 helped us really expand upon the work. We ended up with a quarter-acre field, over 20 different varieties there. I have a lot of experience with the plant itself and multiple varieties and how they performed in Florida. We went from there and then the work just took off. There's a big culture in craft beer itself. We're starting to develop another culture with Florida-grown hops.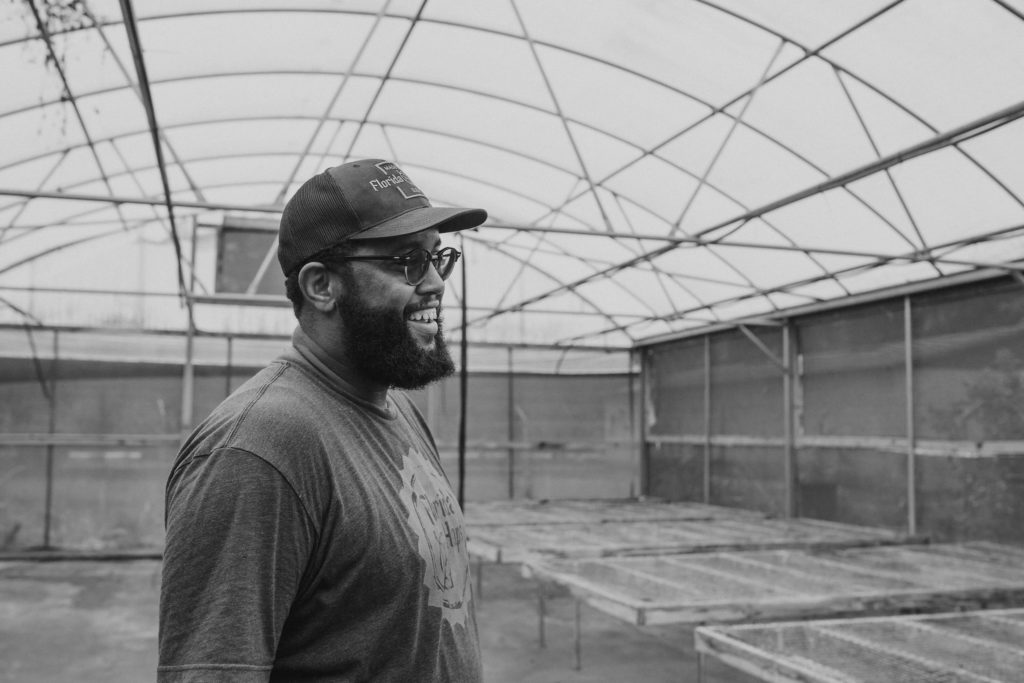 The theme of this months zine is "Independence". What makes you feel free and independent?

Richard: When I worked at the University of Florida– I was a biological scientist there. I was not aware of it, [but I] felt free.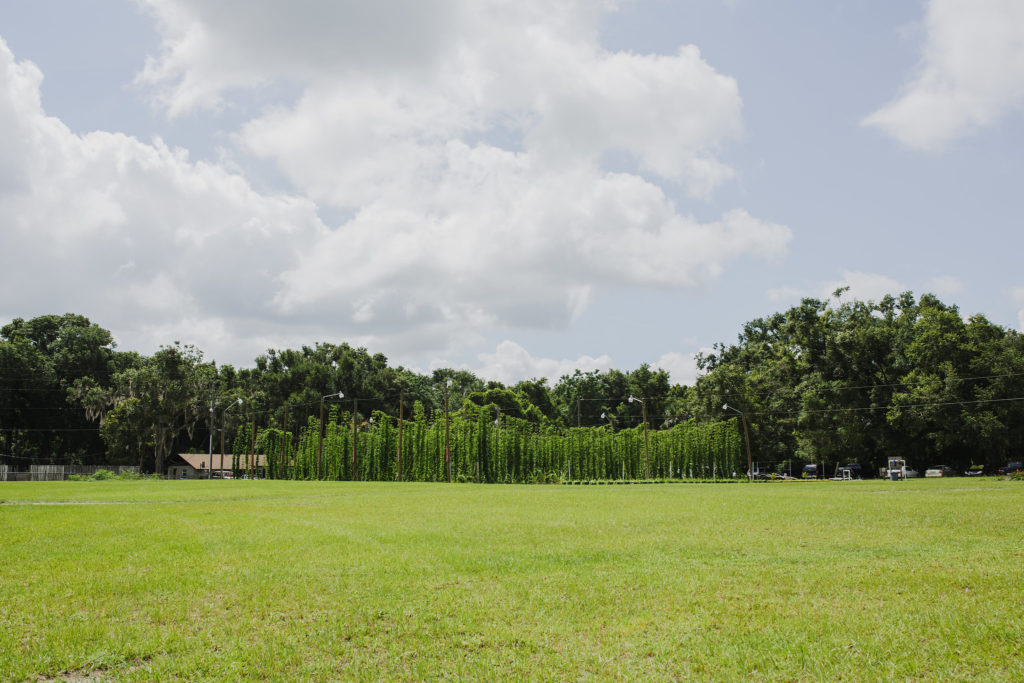 Richard was able to do all his own research and share it with whom he pleased there. But because it was for a university, he didn't technically own any of his work. But now, as his own boss, that has changed.
Being independent and able to support myself through my own labors, for me, is really vital to my existence. Having a business is something I've always wanted. This is a good question because independence is highly valuable. For me, having that independence and being able to take care of my kids. I can take them to school and I can pick them up. I can take them to different projects. I can do all these things that I wasn't able to do and I answer only to myself. I trust who I am, I trust what I've done.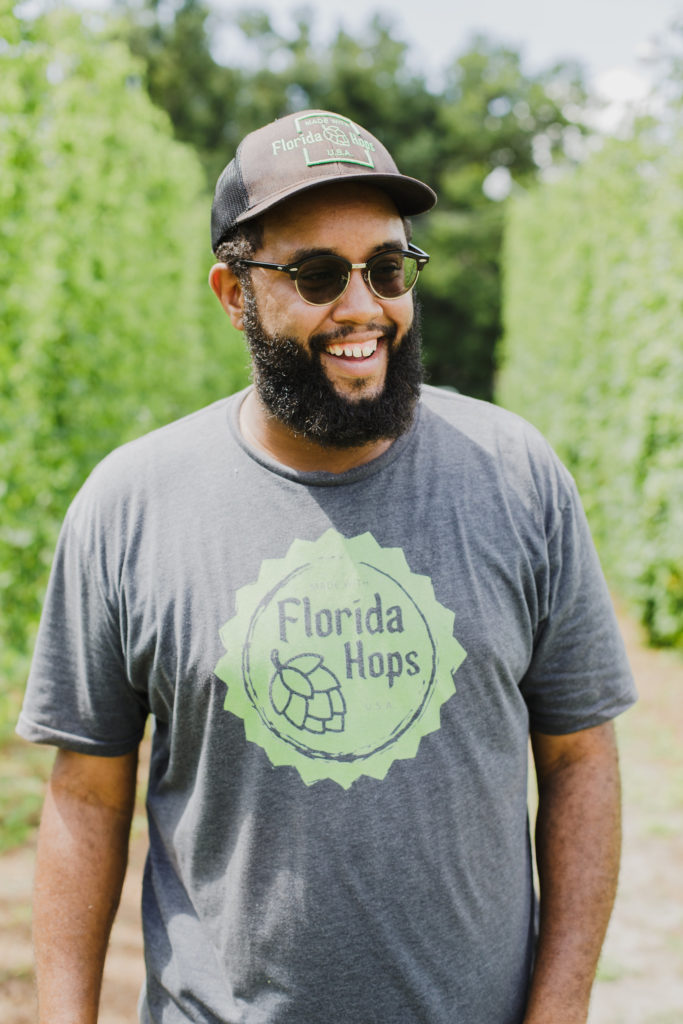 What are your immediate goals for the future?
Richard: One of the things I'm working on is the first all-Florida beer. That will be all Florida grain which is one of the things that hasn't been growing in our state before, but we can and we're trying to prove that to people. There's a lot of talented growers out here, and I think we're being underestimated. So, all Florida grain, all Florida yeast, all Florida hops, and of course the water, four main ingredients of beer.
Then we'll have the first all Florida beer this year near August. We're trying to release at the Florida Brewers Guild.
You can keep up with Richard on Facebook and Instagram, and Twitter. The next time you're at your local favorite beer-making establishment, make sure to give Richard a plug and keep your eyes peeled for August's Inhabit column!
About the photographer: 

David Lawrence is an Orlando-based photographer with a passion for people and storytelling. Lawrence lives in Colonialtown with his wife, Dawn, and when he's not taking photos he occasionally attends church, drinks a lot of coffee, and overall just tries to be a kind human.