SPONSORED: Great Reads is a regular roundup of books that the Orange County Public Library System thinks you should peruse that month. Declare your independence from ignorance this month – check out one of these titles from the library today.
Visit ocls.info and click on "Books, Movies and More" to check out an ebook, or better yet, request that we deliver right to your door.
Need one more good book to round out your summer reading selection? Check out one of these titles available through the Orange County Library System. Don't have a library card? Sign up for one online at ocls.info/getyourcard.

Joe Golem Occult Detective: The Outer Dark by Mike Mignola, Christopher Golden & Patric Reynolds 
Mike Mignola, the creator of Hellboy and one of the most acclaimed comic authors of our time, returns with one of his most ambitious characters in recent years. Joe Golem is a detective living in "The Drowned City," an alternate reality version of New York City where sinister happenings have ended up leaving most of the city underwater. Various cases of the Lovecraftian variety always seem to cross Joe Golem's path, which makes for bad times for him, and good times for readers. Perfect for those who like their noir mysteries infused with a touch of cosmic horror. –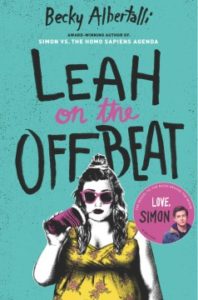 Leah on the Offbeat by Becky Albertalli
This sequel to the award-winning Simon vs. the Homo Sapiens Agenda (now also a major motion picture, Love Simon) centers around Leah, Simon's best friend as she navigates the challenges of senior year. Leah always feels like she's the odd one in the group, and now she has to face her first love, changing friendships, and self-acceptance. A great choice for fans of Love Simon. 
30 Before 30 by Marina Shifrin
At the age of 25, Marina was tired of her day-to-day struggles, so she drank a bottle of Two Buck Chuck and wrote a bucket list of 30 things she wanted to do. First on the list was quitting the job she hated, which initiated her quest to accomplish everything on her list before she turned 30. In this book of essays, Marina takes readers through her list, sharing personal stories on topics like moving to a new country and becoming internet famous. A fine choice for readers that are looking to get out of their comfort zones and challenge themselves.
Reign of the Departed by Greg Keyes
Greg Keyes, fan-favorite and author of the acclaimed The Briar King saga, returns with Reign of the Departed, the first in a new fantasy trilogy. The story centers around Aster, an outsider looking to restore the disgraced memory of her father and his fallen kingdom. With the help of Errol, a wooden automaton with the spirit of a fallen adventurer contained within, she traverses dangerous realms and encounters strange creatures in her attempt to solve the mysteries of her family's past. A solid choice for any fantasy fanatic.