When a bolt of lightning took out a massive 100-year old oak tree at Greenwood Cemetery the sexton of Greenwood Cemetery thought to himself, "That'd make a great beer."
Don Price, a regular contributor to "Bungalower and The Bus" on Real Radio 104.1, has partnered with the brewers at Ten 10 Brewing (Website) in the Mills 50 District to use that wood as a starter for a limited edition beer.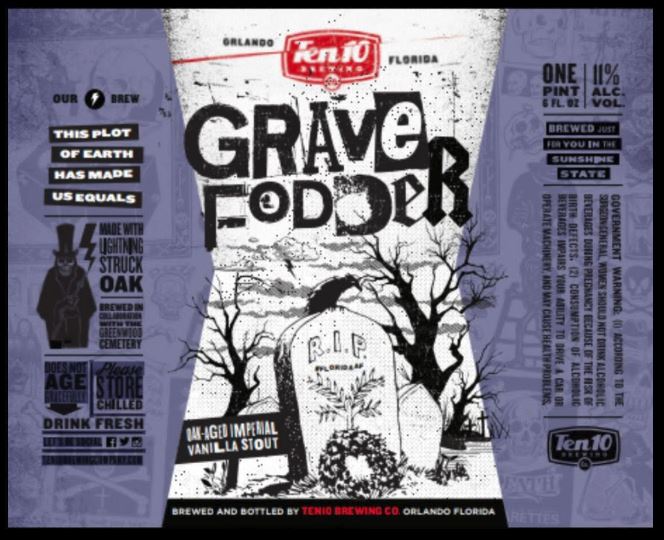 The lightning-struck oak-aged imperial vanilla stout is expected to be ready in time for Halloween and the upcoming Chills 50 Pub Crawl and Costume Contest on October 27.
In other news, Price has announced his intention to retire from his role as sexton of Greenwood Cemetery at the end of the month. Price, who has worked for the City for the past 31+ years, told Bungalower that he will continue to host his monthly Moonlight Walking Tours at the cemetery for the foreseeable future.
You can also follow along with Price's newly launched podcast, "Orlando Has History" HERE on Twitter.