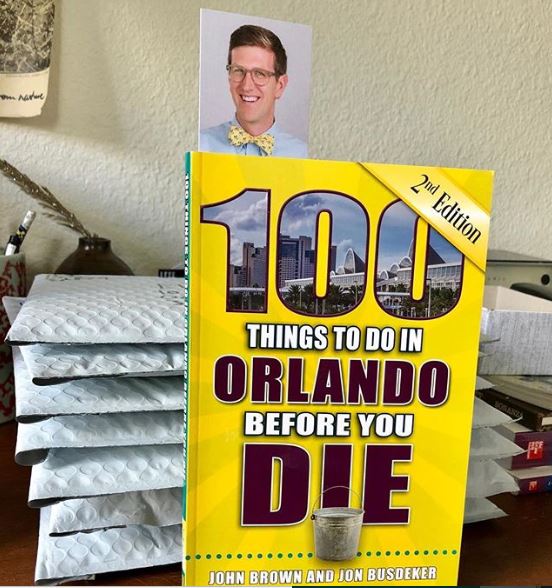 PROMO: Our friend and occasional Bungalower contributor and co-host of "Bungalower and the Bus" on Real Radio 104.1, Jon Busdeker, has just written a book and its all about The City Beautiful.
100 Things To Do In Orlando Before You Die is the second edition of a popular guidebook originally penned by Jon Brown, a nationally recognized TV anchor, and radio host. Busdeker has revised and updated the list to create a more comprehensive roundup of fun and quirky must-see Orlando stuff.
100 Things works as an insider's guide to what makes Orlando so special and features to-dos like Lee and Rick's Oyster Bar, zip-lining over gators at Gatorland, and the region's largest concentration of pinball machines at The Pinball Lounge.
Click HERE to purchase a signed copy for $16.