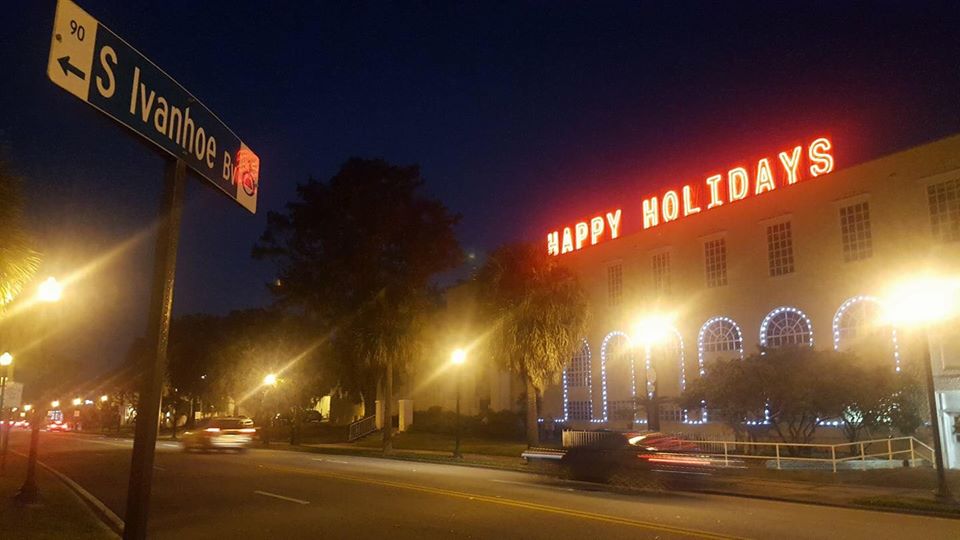 The 12-foot "Happy Holidays" sign will light up tonight atop the historic Ivanhoe Building in Ivanhoe Village.
Flipping the switch on the sign will be Orlando City Commissioner Robert Stuart and past Ivanhoe Village Main Street director, Scottie Campbell; both of whom were essential to the restoration of the sign in 2013.
A mini-ceremony will be held at 6 p.m. in Lake Ivanhoe Park, just across Orange Avenue from the building.
The lighting of the sign marks the launch of Jingle Eve, an annual holiday festival that is taking place on Saturday, November 17. This year's event features food trucks, shopping, a wine walk, and beer and wine gardens, with a firework show above Lake Ivanhoe.
The event is free to attend.