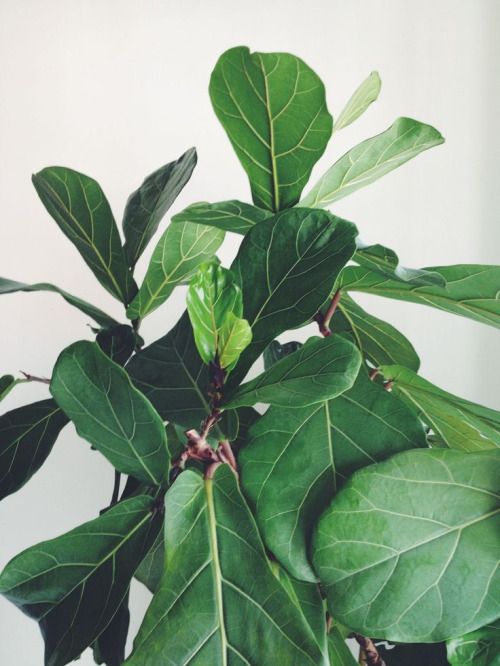 Palmer's Garden and Goods (Facebook | Website) is offering 25 percent off of fiddle leaf fig plants this holiday season – while supplies last.
While some of you may question the news-worthiness of this post, you clearly don't have a Pinterest account.
Designers ad selfie professionals have been using Ficus lyrata for years to activate and jeuge their "jungalow" interiors but it has certainly dominated 2018, as you'll see if you pick up any architecture or design magazine. The species, native to western Africa, is the "it" plant of 2018; African violets are from the '60s, spider plants in the '70s, potted ficus in the '90s, and mossy plants and terrariums are so last decade.
As millennials and, well, everyone, gravitate to staying home and shutting themselves in with their Netflix-binging, on-demand food delivery apps, and Prime sundry delivery, there has been an uptick on bringing the outside in. Enter the recent house plant resurgence and spike in Instagram "plant porn" accounts like @boyswithplants and @hiltoncarter.
While they were the reigning queens of the past year, you should keep your eye on the oft-ignored Monstera Deliciosa, Bird of Paradise, or Alocasia to step forward in 2019. Those are not drag names, but they could be.
Palmer's Garden and Goods is located at 2611 Corrine Drive [GMap] in Audubon Park.