We've had another beautiful year here at Bungalower and it's all thanks to you!
Our weekly radio show on Real Radio 104.1, Bungalower and the Bus, is still going strong and we are leading up to our 100th episode and will have a big announcement concerning a huge local partner that will help amplify the show to a whole bucketload of new listeners. We are so thankful to Real Radio and iHeart Media for allowing us to play with them each week and to Jim Colbert and crew for inviting our editor on the show every Thursday at 4:20 p.m.
Speaking of Brendan, you can also catch him every Monday morning on Fox 35 during their Good Day Extra morning show, sharing the top hyper-local headlines on the comfy couch.
Our membership and Bungalower Bundle, the monthly mailer of local offers, is still going strong and is currently being retooled for 2019 with a whole lot of new bangs and whistles so stay tuned for what that entails!
We are so proud and honored to have this platform to champion Downtown Orlando and its surrounding bungalow neighborhoods and we hope you love our work as much as we love serving it up to you every day.
Bungalower is a social enterprise that believes strong cities are built with informed and engaged residents and you validate our mission every time you click on our stories and share them with a friend.
The following list is a collection of our top ten most-read posts in the past year, in order of clicks – not including our event calendar and our main landing page, which are our most-visited pages.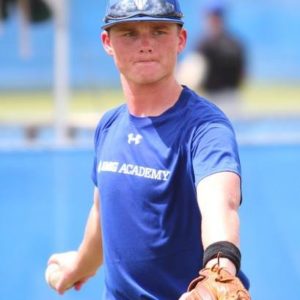 On March 27, 2018, a Rollins student named Brennan Roye Bennett took his own life.
"Late last night, we lost a member of the Rollins family. Brennan Bennett, a transfer student from Furman, had been at Rollins for two years."
Click HERE to read more.
In May 2018, the City of Orlando chose to condemn the 1010 West event venue due to concerns regarding public safety, which have since been lifted.
"A City spokesperson told Bungalower that safety concerns were raised last September when City Hall first became aware that the warehouse had been used as an event space since spring of that same year."
Click HERE to read more.
Following the sudden illness of Martin Snellgrove, co-owner and operations manager of Wally's, the popular Mills 50 venue was shuttered. It is expected to re-open in the next few months under new ownership.
"Wally's has closed after 64 years of business in the Mills 50 District."
Click HERE to read more.
This hot firefighter flooded our basements this month when he won a cooking competition, despite being an awful artist. But who cares when you have muscles?
"… his 'Cat Goes Meow Meow Meow' cat song may have saved Christmas, if not his entire project."
Click HERE to read more.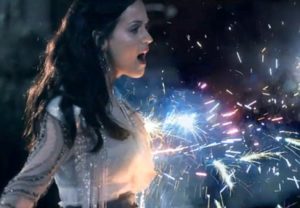 One of our most popular roundups over the years, this was the first time we've ever broken down where to catch the Fourth of July fireworks. We also rapped legalize too.
"Lighting anything larger than a sparkler for the purpose of putting on a display, without a permit, is a misdemeanor in the State of Florida."
Click HERE to read more.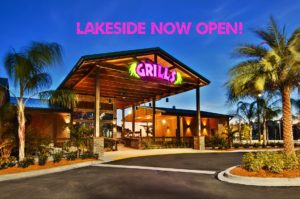 The Grills Family Restaurant Group took their popular tiki chain concept inland, and luckily they chose Orlando because it's always packed.
"Grills Family Restaurants owns two other popular restaurants in Melbourne and Port Canaveral."
Click HERE to read more.
And we're STILL trying to find out what will be moving into their Fashion Square Mall space.
"Lowe's Companies has just announced that they will be closing all 99 of their Orchard Supply Hardware stores."
Click HERE to read more.
This was really published in January 2017 but people are still really curious about who is responsible for this graffiti.
"The street artist sees it as a reminder to reset and recenter."
Click HERE to read more.
We'll be sharing more in-depth plans for the Milk Social in the coming months but it already sounds like something really special.
"… following the closure and subsequent demolition of Colonial Lanes, the front half of the building has remained largely untouched. That's because it will remain a bowling alley. Sort of."
Click HERE to read more.
They've since opened on Robinson, but when we announced this on the site in April it made quite the splash!
"Due to liability concerns, you are not allowed to bring your own axe to this venue."
Click HERE to read more.