Orlando Health has announced their intention to build two new buildings on their downtown campus.
Plans for a new building located at 1800 S. Orange Avenue [GMap] were submitted to the City of Orlando's planning division to begin the review and approval process. If approved, the one-story, 6,800 SF facility will become home to the new Orlando Health Imaging Center which will house a state-of-the-art MRI, Open MRI, Radiology, CT Scan, Interventional Radiology and Mammography departments.
Construction on the new Orlando Health Imaging Center is planned to begin this spring with completion by fall 2019.
Orlando Health also submitted land development plans to the City this week for a new building located on West Copeland Drive between Sligh Boulevard and Lucerne Terrace. The facility will feature a nine-level visitor and team member parking structure with 895 parking spaces. The structure will also include just more than 12,000 SF of medical office space on street level facing Copeland Drive and a five-level, 42,000 SF office building facing Sligh Boulevard.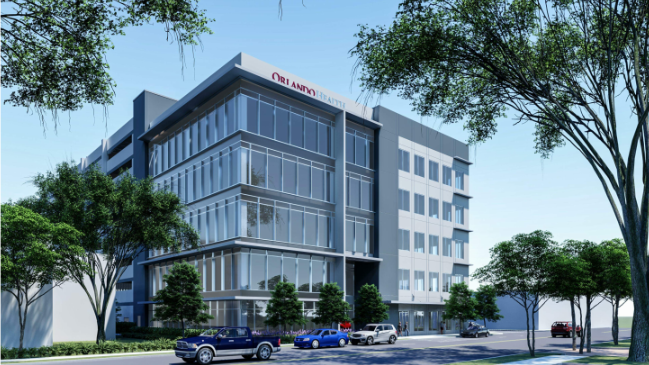 Once permitted, construction of the new structure is expected to begin in spring 2019 with completion scheduled for nine months later.