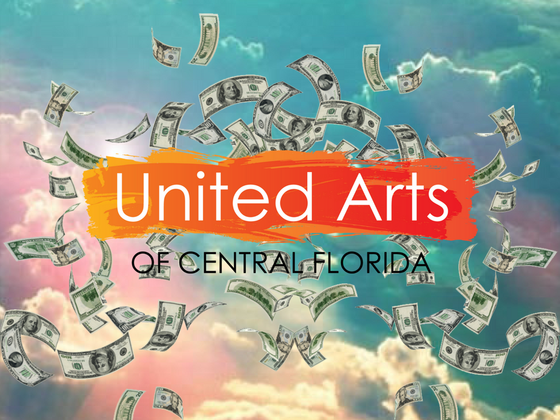 United Arts of Central Florida has announced its latest recipients in its February cycle of Mini-Grants and Diverse Programming Grants. Seven organizations were awarded Mini-Grant funding totaling $9,300 and three for Diverse Programming Grants totaling $14,000.
United Arts has three deadlines per year for their Mini-Grants funding cycle, with a short application and one-month turnaround from submission to grant decision.
This cycle's Mini-Grant recipients include:

Central Florida Vocal Arts (CFVA) – Awarded $1,300 for Opera on Eola.
DulceArt Works – Awarded $1,000 for The Theatre Institute of DulceArt.
Emotions Dance – Awarded $1,500 for Blur, a professional dance performance.
Goldsboro West Side Community Historical Association – Awarded $1,700 for The Green Book of Goldsboro and Central Florida.This book will serve as a guide, a modern version of the original Green Book, not just listing destinations that accept black travelers, this book will list monuments that shed light on the rich history of the black experience, allowing for future generations to never forget their past, and in the process, create a better future for everyone.
Orlando Symphony Orchestra – Awarded $1,300 for A Celebration of Iberian Music and Dance.
Orlando Urban Film Festival (OUFF) – Awarded $1,500 for A Movie and Music Showcase. OUFF will present 2019's Official Selections, a Special Feature Film Director, Love Short Films Screenings, followed by the 2019 OUFF Awards. Featured film screening from Showtime, 10,000 Black Men Named George, starring Mario Van Peebles, Andre Braugher and Charles S. Dutton, about the legacy of Pullman Porters.
Women in the Arts – Awarded $1,000 for "Celebrating the Genius of Women" exhibition and awards.
This cycle's Diverse Programming Grants include:
Central Florida Community Arts (CFCArts) – Awarded $4,000 for Fiddler on the Roof. CFCArts Theatre will include Fiddler on the Roof in their 5th season in a small black box theater setting, thereby taking an interesting spin on the classic tale, which is typically produced in a larger theatrical setting.
Friends of the Mennello Museum of American Art – Awarded $5,000 for Immersion into Compounded Time: Paintings of Firelei Báez. This exhibition will explore Firelei Báez's investigations on the visibility and the construction of complex cultural identities within the Afro-Caribbean Diaspora and how these notions are perceived in a global world.
Orlando Gay Chorus (OGC) – Awarded $5,000 for Orlando Gay Chorus Outreach and Healing Project. The Orlando Gay Chorus Outreach and Healing Project will provide outreach and healing for racially/ethnically diverse segments of the population not currently attending the chorus' programs.
Organizations can learn more or apply for either of these two funding opportunities at www.UnitedArts.cc/grants.